It's a fact universal among all of us: everyone has a preferred sleep position. Some people even favor a combination of positions throughout the night.
What causes us to gravitate to one sleep position over another? "As we age, our sleep patterns change in large part because of changes taking place in our brain, specifically the hypothalamus," explains Sherry McAllister, doctor of chiropractic, certified chiropractic sports physician, and president of the Foundation for Chiropractic Progress. "However, other factors also play a role such as environment, lifestyle factors, external stressors, and more."
She finds that our sleep patterns shift throughout our lives because of our desired comfort level. "When you climb into bed, consciously or subconsciously, you're trying to find a position that feels the best for your body in that stage of your life," says McAllister.
When people shift from position to position, they're called combination sleepers. Ahead, we'll go into detail about what combination sleeping is and share sleep tips and product recommendations for this sleep style.
What is a combination sleeper?
McAllister defines a combination sleeper as "someone who moves around during sleep, whether fully awake or in twilight sleep, changing the position their body is in." They may go to sleep on their back, move to their side, and wake up on their stomach.
While this form of sleeping sounds fairly flexible, there are some drawbacks that combination sleepers should be aware of. First and foremost, being a combination sleeper can be disruptive to your quality of sleep, McAllister says.
"In addition, it could prove painful if they've shuffled into a position for a prolonged amount of time that hurts their hips or lower back, for example," she says. "Often, people don't know this until they wake up with an ache and realize the way their body was positioned felt uncomfortable. It's not unusual to be a combination sleeper as our bodies go through different cycles of sleep, but there are ways to mitigate the negative effects."
In other words? There are no real, tangible benefits to being a combination sleeper. It's best to sleep on your side or back and stay in that position throughout the night.
Best sleep tips for combination sleepers
Here are McAllister's top sleep tips for combination sleepers:
"I suggest first trying these five things consistently: exercise for a minimum of 30 minutes per day, avoid caffeine four hours before going to bed, eliminate screen time leading up to going to bed, incorporate meditation into your daily routine, and lastly, use your bed for sleep," she says.
"When you are ready for bed, it's often helpful to start by lying on your side and putting a pillow between your knees and hugging a pillow," says McAllister. "This may stop you from rolling onto your stomach, which is the least ideal sleep position, and can assist movement by then rolling onto your back."
"If you feel nothing has changed, it may be time to reassess your mattress or pillow," she says.
"In the event that does not alleviate issues brought on by being a combination sleeper, it could be a medical issue that is impacting your sleep, such as restless legs syndrome, sleep apnea, or others," notes McAllister. "You should speak with your medical provider when sleep is impacting your quality of life."
Check out these Saatva mattresses and pillows for combination sleepers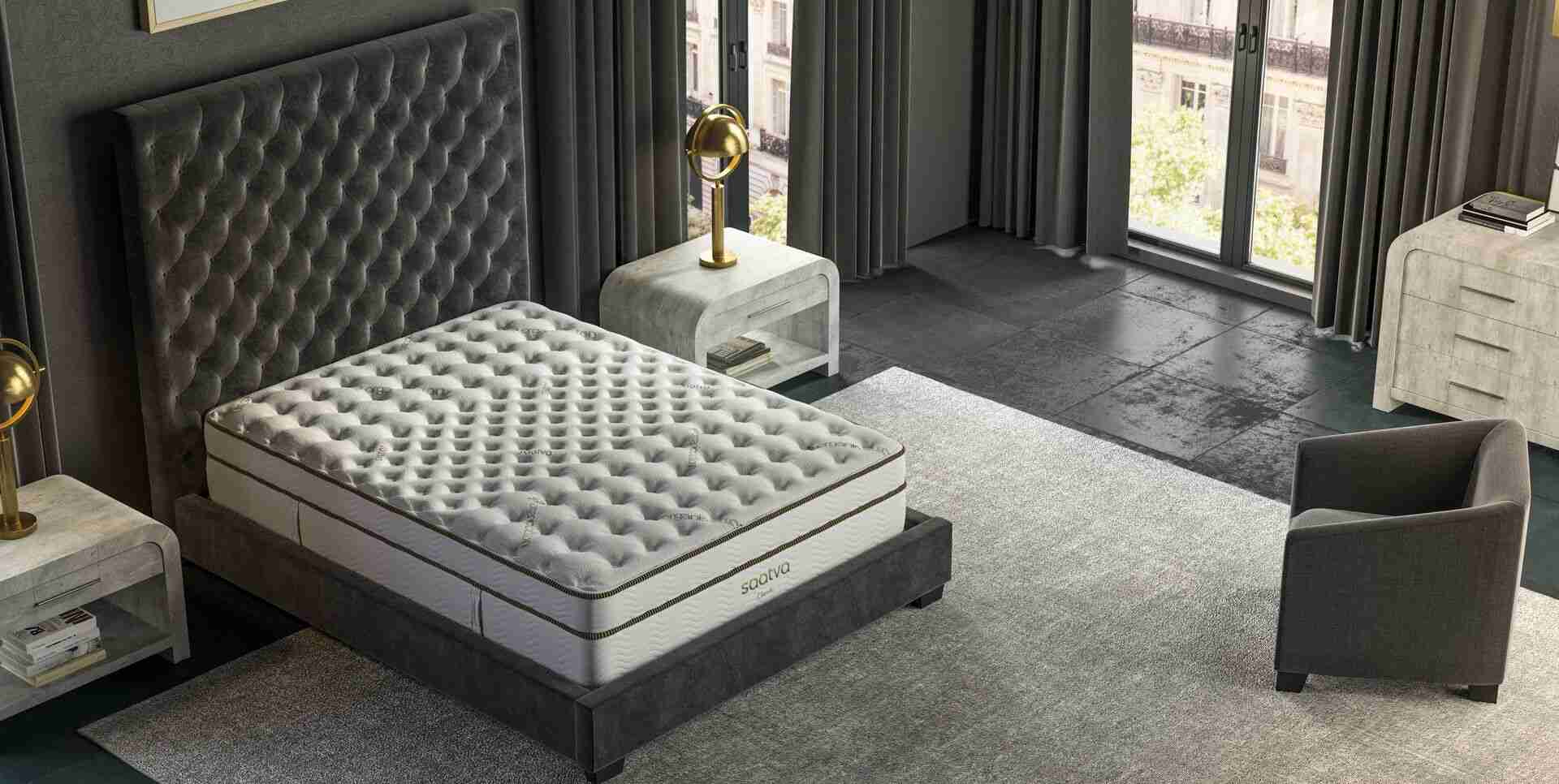 Our flagship luxury mattress is expertly engineered with coil-on-coil construction for durability, a layer of memory foam for enhanced back support, and a cushiony Euro pillow top for extra comfort.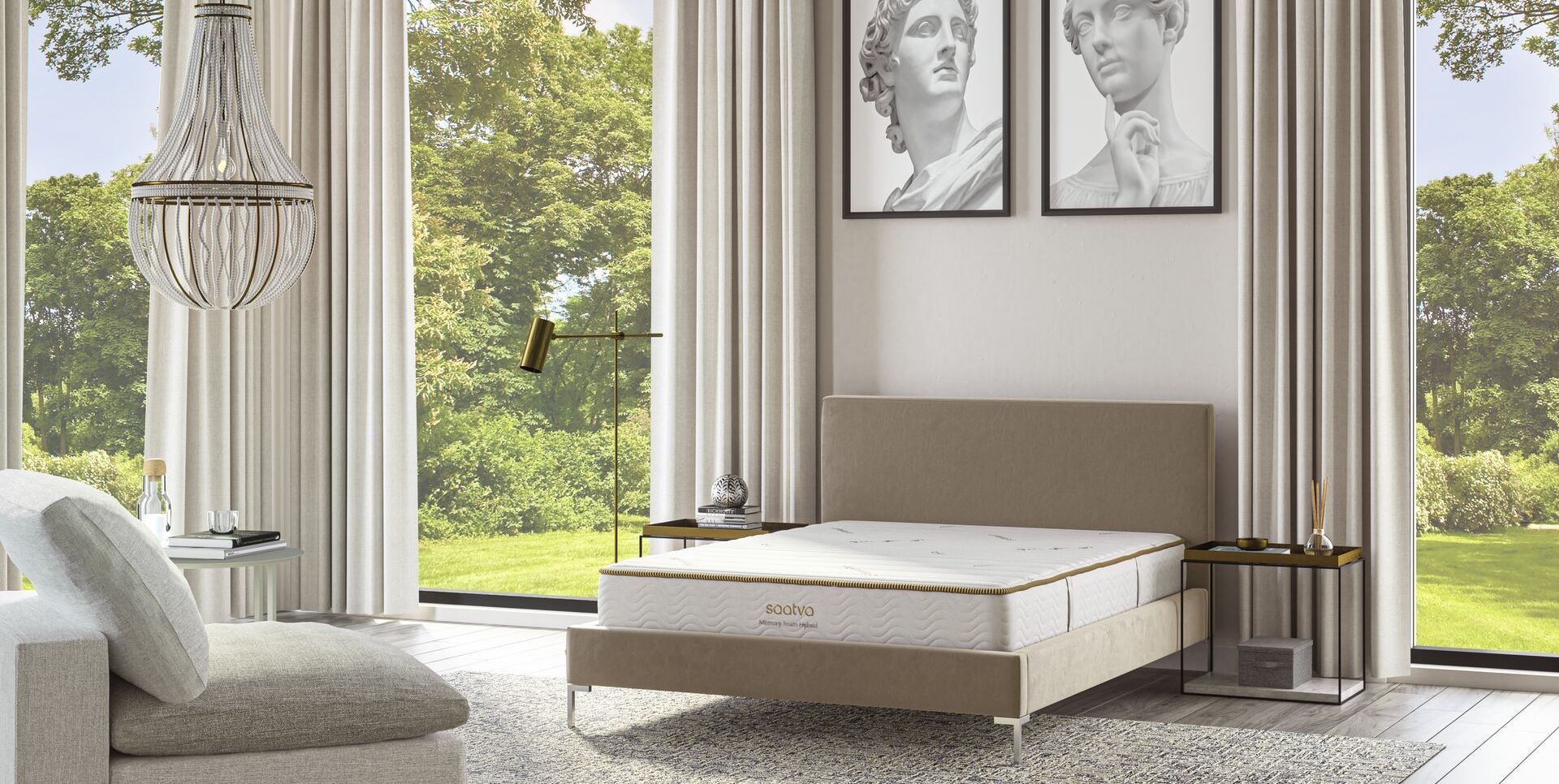 This memory foam hybrid mattress features the perfect balance of body-contouring and responsive feel. Enjoy the innovative cooling system, which prevents overheating.
Breathable shredded memory foam and latex core provides contouring support, while advanced graphite technology draws heat away.
Best mattress for combination sleepers
If you've made efforts to improve your sleep and sleeping position and nothing has changed, it's likely time to rethink your mattress, says McAllister. For combination sleepers, she suggests a
hybrid mattress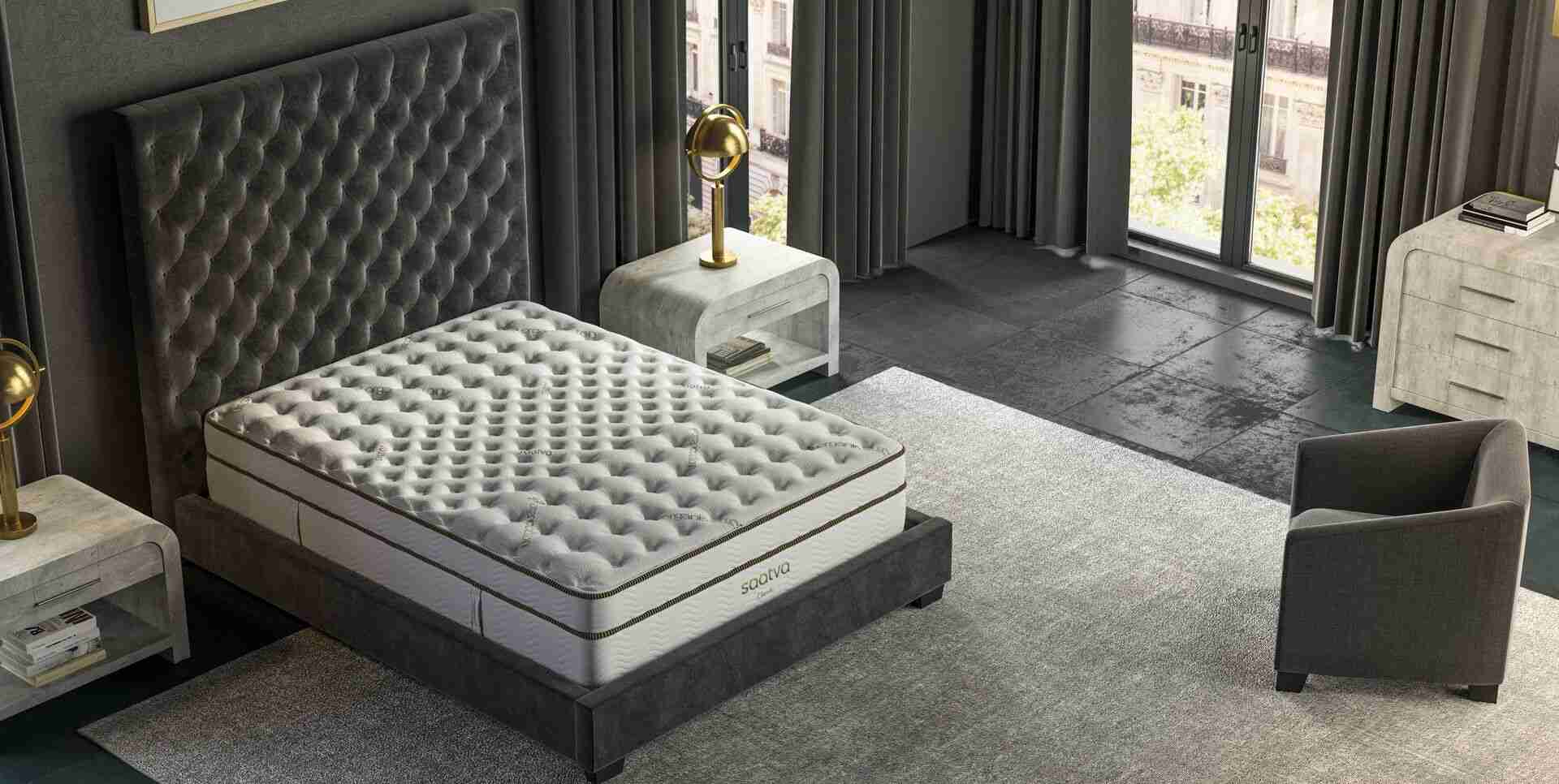 Saatva Classic
America's best-selling online luxury innerspring

 of coils and memory foam.
"These provide the firm stability your joints and bones need along with moldable support that makes up for tossing and turning, which is common for combination sleepers," she says. (Here are more tips for choosing the best mattress for combination sleepers.)
Best pillow for combination sleepers
As you consider a new mattress, it's good to ponder a new pillow at the same time. McAllister encourages combination sleepers to use body pillows and typical head pillows.
"In my opinion,
memory foam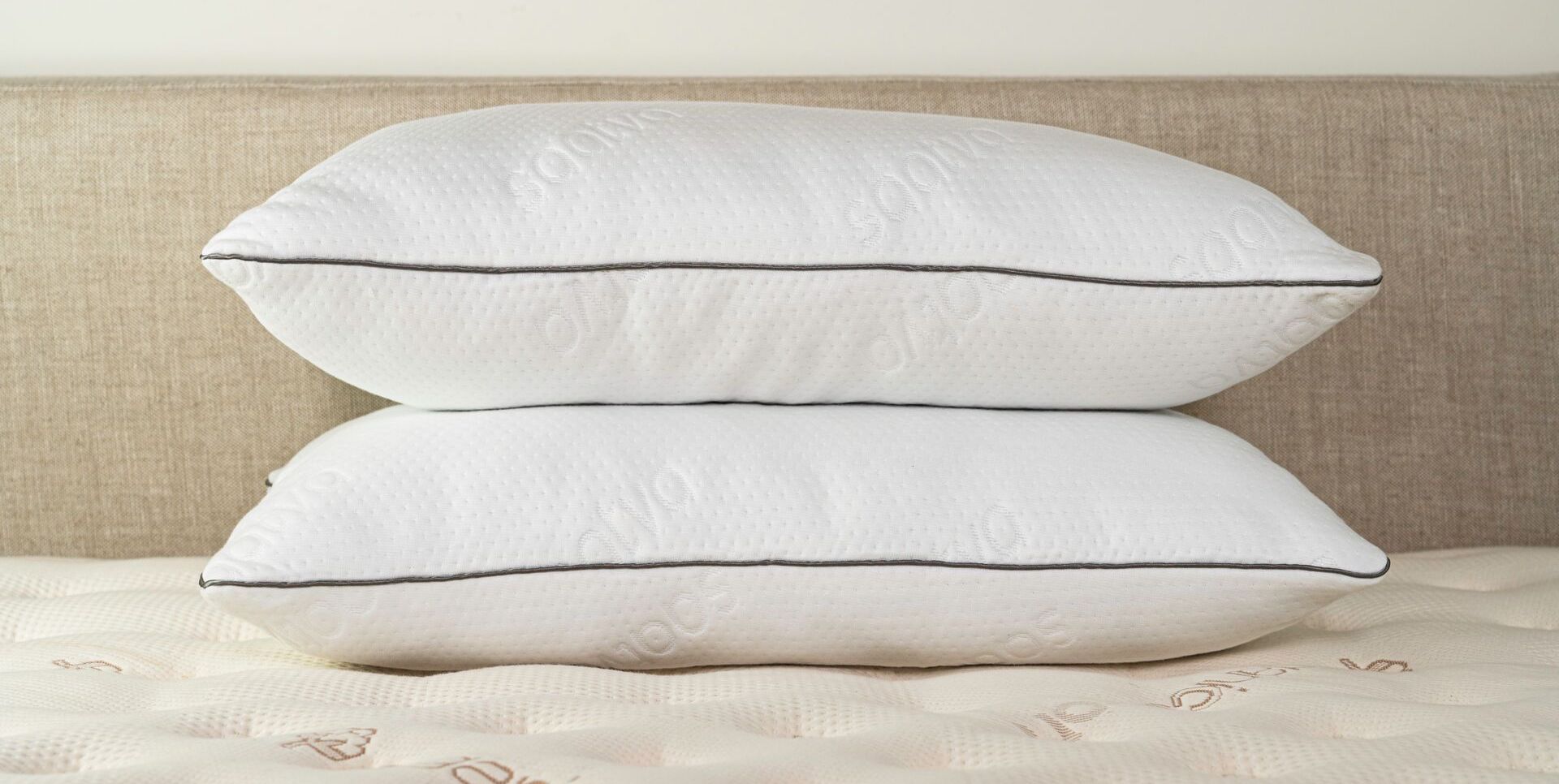 Graphite Memory Foam Pillow
Cooling comfort and contouring support ideal for side sleepers
 and bamboo are the best head pillows for a combination sleeper," she says. (Here are more tips for 
choosing the best pillow for combination sleepers
.)
FAQs
What type of mattress is best for combination sleepers?
Combination sleepers should look for a hybrid mattress that features a mix of innerspring coils and memory foam material to provide stability along with moldable support.
What mattress firmness is best for combination sleepers?
The right mattress firmness for combination sleepers depends on your weight and size. Lighter-weight individuals should choose a softer mattress, while higher-weight people should choose a firmer mattress.
The bottom line: "Your aim is to look for [a hybrid mattress] that provides firm support but allows for bend and give," says McAllister. "Once you identify the issues you want to resolve, choosing a good mattress is one of the best decisions you could make for your body and quality of life."
Shop mattresses and pillows for combination sleepers at Saatva
Saatva offers a wide range of high-quality mattresses and pillows suited for combination sleepers. All of our mattresses come with a 365-night home trial and lifetime warranty so you can try one out before deciding if it's right for you.
Take our mattress quiz to find your perfect match.