If you're shopping for a mattress, you already know it can cost anywhere from a few hundred to a few thousand dollars, depending on the manufacturer and model. That may leave you wondering: "Why are mattresses so expensive?"
This article will explore what goes into the cost of a mattress. And for more on the subject, check out this CNBC video segment—"Why Mattresses Are So Expensive"—featuring Saatva's CEO, Ron Rudzin, below.
Why are mattresses so expensive?
There are two main factors that contribute to the price of a mattress and can make it expensive: the cost of materials and how the mattress is sold (aka the business model of the retailer offering it).
Cost of materials
The materials used to create a mattress are a big factor in its price. Higher quality materials, such as organic materials or natural fibers, have heftier costs and naturally increase the cost of the mattress. The type of mattress matters too—whether it's a traditional innerspring mattress, or a memory foam, hybrid, gel, or latex mattress.
One component of an innerspring mattress's cost is whether it has individually wrapped coils that increase its comfort level—and its price tag. First of all, the price of steel used to make the coils has increased by 16% between 2017-2022. Foam prices also went up during the pandemic, and there were supply-chain issues. All of these factor into higher mattress prices.
Business model
Another big factor in the price of a mattress is the way in which it's sold. When you buy from a traditional retail "brick and mortar" store, you're paying for the store's overhead expenses like rent and insurance, sales commissions, and other costs of doing business built into the price.
Rudzin explains that in this model, each person along the way from the manufacturer to you wants their share of your money. "The retailer wants their margin," he says. "The manufacturer wants their margin." This means "the consumer was getting stuck in the middle," says Rudzin.
Too many traditional mattress retailers also resorted to gimmicks and tricks to convince customers they were getting a "deal." These include marking up the price and then offering a big discount that actually brings the price back down to what had been the original price to begin with. Another favorite is to sell the same mattress by different brand names or vary the price by store location.
By contrast, direct-to-consumer brands like Saatva are able to offer higher-quality mattresses at lower prices because they sell directly to customers online and don't have the retail markup the legacy brands do.
Speaking of Saatva's mattresses, Rudzin says, "It's at least as good as any bed that you'll see on the market in the $3,000 range that we're selling for $1,600-$1,700. And that's only because of our business model."
Check out Saatva's selection of high-quality mattresses at affordable prices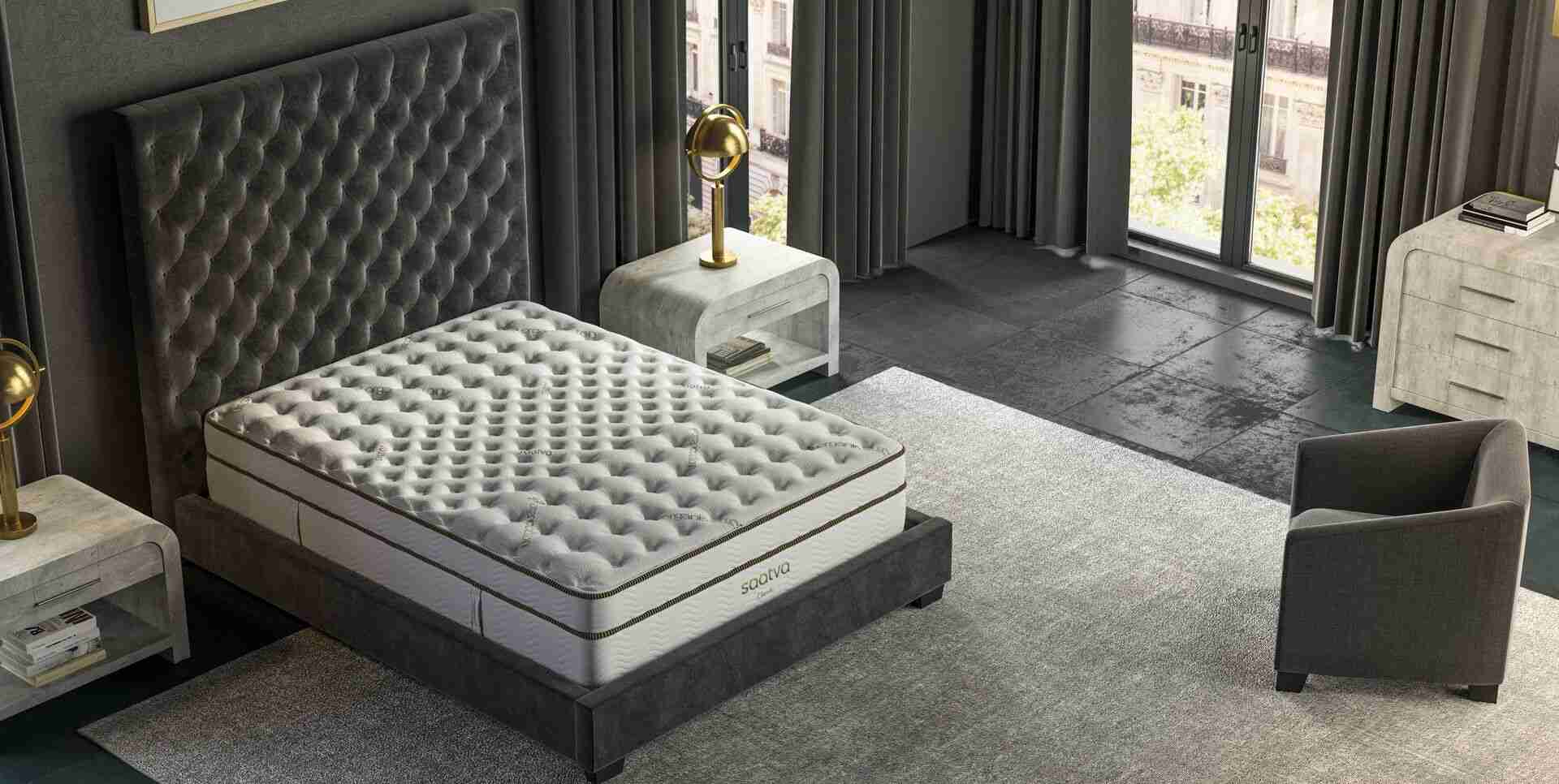 Our flagship luxury mattress is expertly engineered with coil-on-coil construction for durability, a layer of memory foam for enhanced back support, and a cushiony Euro pillow top for extra comfort.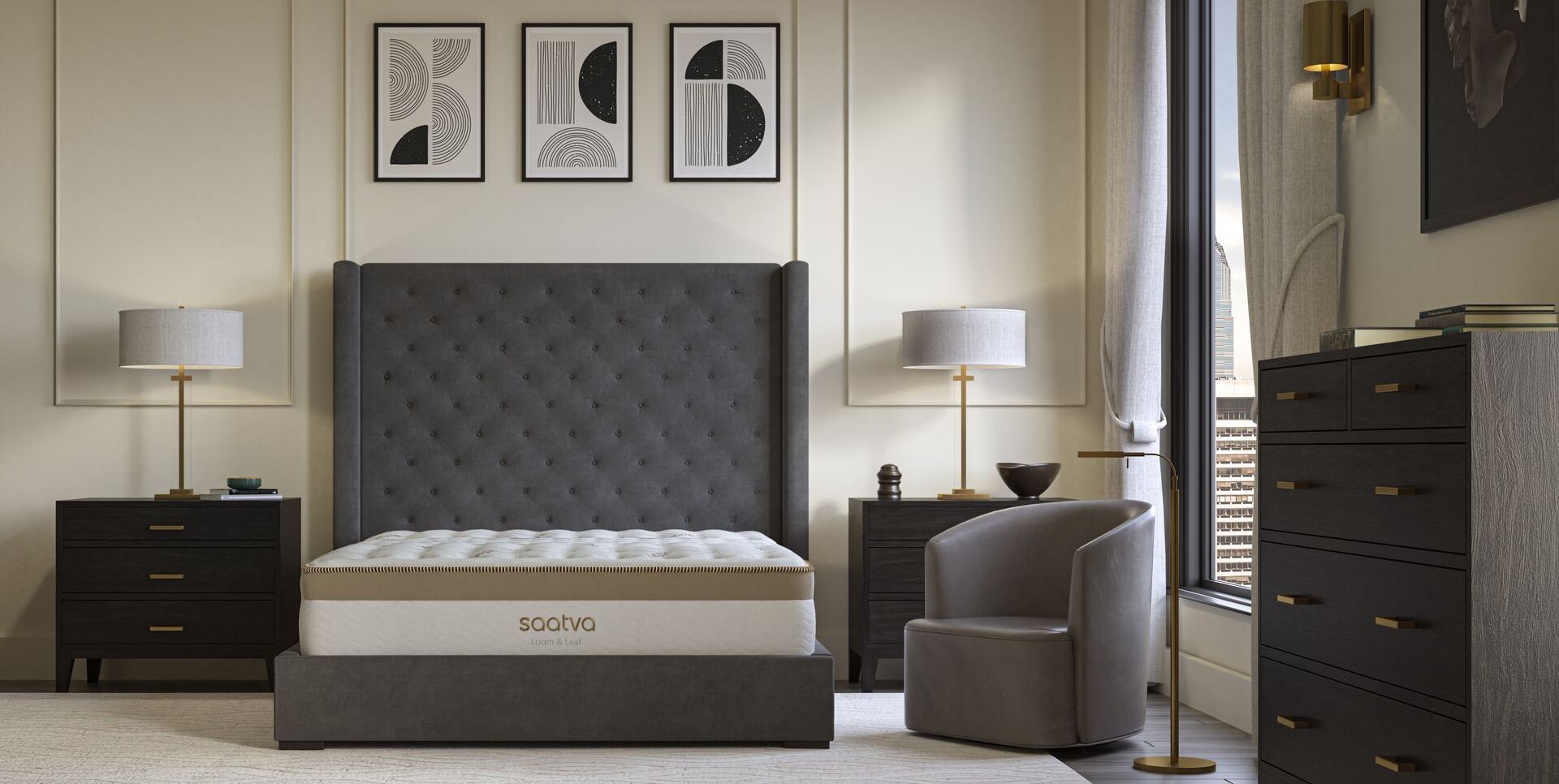 Premium memory foam, handcrafted in the U.S. with eco-friendly materials. Breathable organic cotton, cooling spinal gel, and layers of high-density support foam assure a cool, comfortable night's sleep.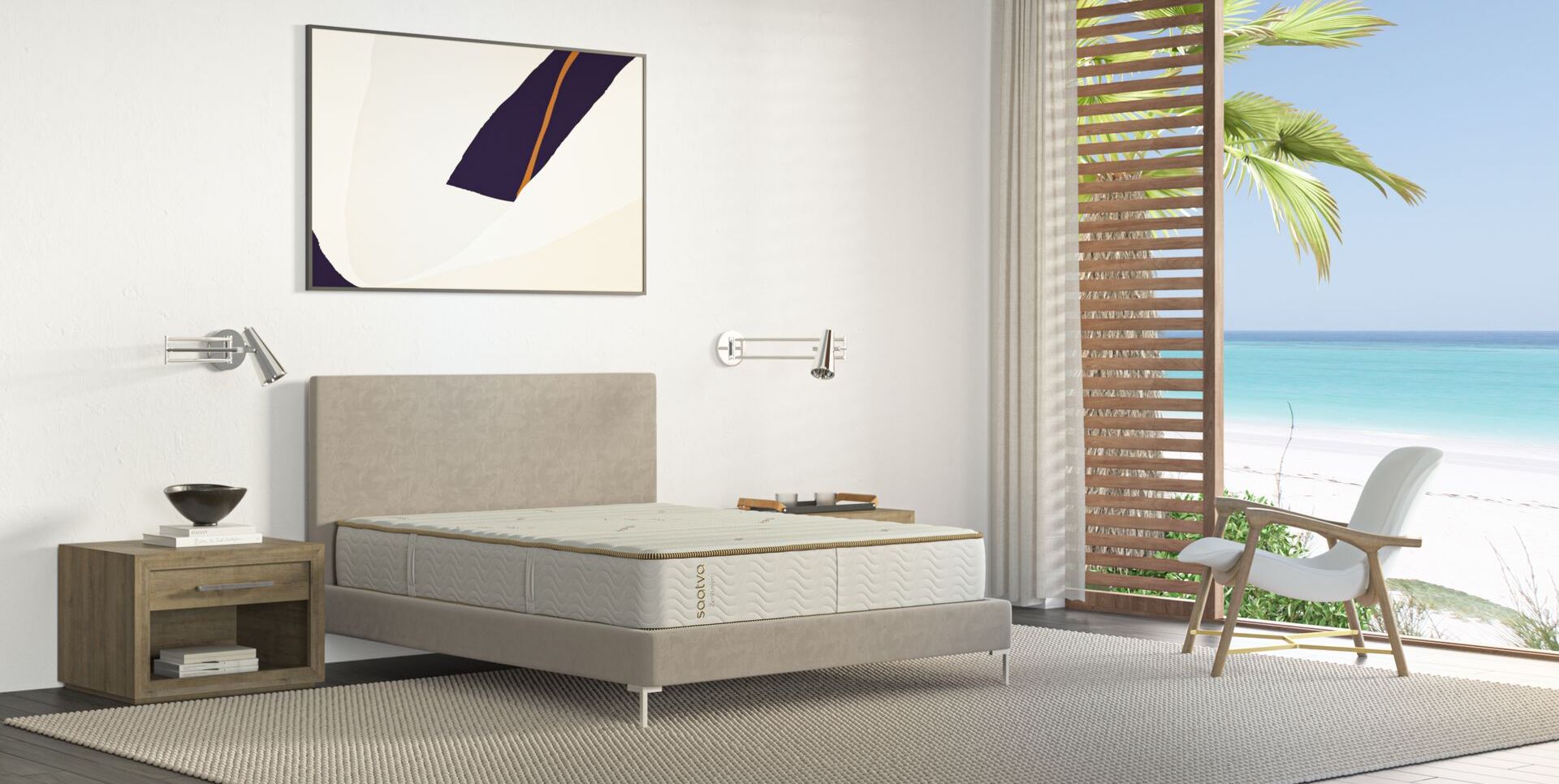 Natural latex responds to every curve for pressure-free support and responsive comfort. Natural latex is supple, resilient, and durable, for the ultimate in elevated sleep. (It's naturally hypoallergenic too.)
How to save money on a new mattress
There are a few things you can do to save money on a mattress. These include:
Look for sales. Holiday weekends, such as Memorial Day, are often a good time to shop for a mattress. Industry experts say you can expect to save anywhere from 10%-20% on a mattress during a holiday promotion.
Shop from an online mattress company. When you buy from a direct-to-consumer company, like Saatva, you automatically eliminate the retail markup costs built into traditional retailers' mattress prices. Rudzin points out that more and more people are buying mattresses online. "It was less than 1% of people buying mattresses online in 2010," he says. "Then you fast forward to 2022, and it's about 21%."
Do your research. Long before you plunk down your hard-earned money for a new mattress, you'll want to read up on mattresses. Mattress technologies and materials have changed over the years. You may not realize, for example, that "flipping" your mattress is no longer necessary for most mattresses. Mainly, you want to make sure you end up with a mattress that's right for your needs and your budget. Read our ultimate mattress buying guide for tips on finding the right bed for you.
FAQs
Is it worth spending $1,000 on a mattress?
Only you can answer this question for yourself. But consider this: You spend one-third of your life on your mattress, it's hugely important for your health, and you aren't likely to need another mattress for about a decade if you buy a quality mattress and properly care for it. Relatively speaking, it's a bargain and a worthy investment in your health and well-being.
Does a mattress have to be expensive to be good?
Remember, a mattress's cost is directly proportional to the costs of the materials that go into its manufacture and the costs associated with selling it. A traditional brick-and-mortar retailer builds various costs and expenses into the price of a mattress. A direct-to-consumer retailer doesn't have those costs of doing business, so they can offer greater quality for less money. This means that "expensive" at a traditional retailer may buy you much less quality than buying at a fair price from a direct-to-consumer company.
Why shouldn't I buy a cheap mattress?
With mattresses, the truism "you get what you pay for" is truer than ever. The lower the price, the greater the chances the mattress is made from low-quality materials and isn't made to last. Describing the process of making the steel coils used in a cheap mattress compared with those used in a Saatva, for example, Rudzin says, "Those coil units just are not made for longevity." Cheap coils are made by electro-shocking the melted steel, while the higher-quality coils in Saatva mattresses are made by tempering the melted steel and oven-baking the coil units. "That is the premium way to make a coil," says Rudzin.
Get a high-quality mattress at Saatva
Saatva offers high-quality mattresses at lower prices than traditional retail brands. Our online, direct-to-consumer business model means we cut out retail overhead, so we can pass those savings on to you. In fact, you can expect to spend roughly $1,000 less for a comparable Saatva mattress than you would if you were shopping for a traditional retail brand from a traditional retailer.
All of our mattresses are handcrafted with the best materials and come with a 365-night home trial and lifetime warranty. Take Saatva's mattress quiz to help you find the best mattress for you, and check out our current sale offerings.