Latex mattresses have been around for a while but have only recently started gaining popularity. They're naturally soft, resilient, and breathable, which makes for a cool and comfortable night's sleep.
If you're in the market for a new mattress, we've compiled a guide to determine whether or not a latex mattress is right for you.
What is a latex mattress?
A true latex mattress is made of natural latex derived from the sap of a rubber tree. This makes it hypoallergenic and gives it a soft and plush feel. It's commonly designed for pressure relief and comfort for all types of sleepers.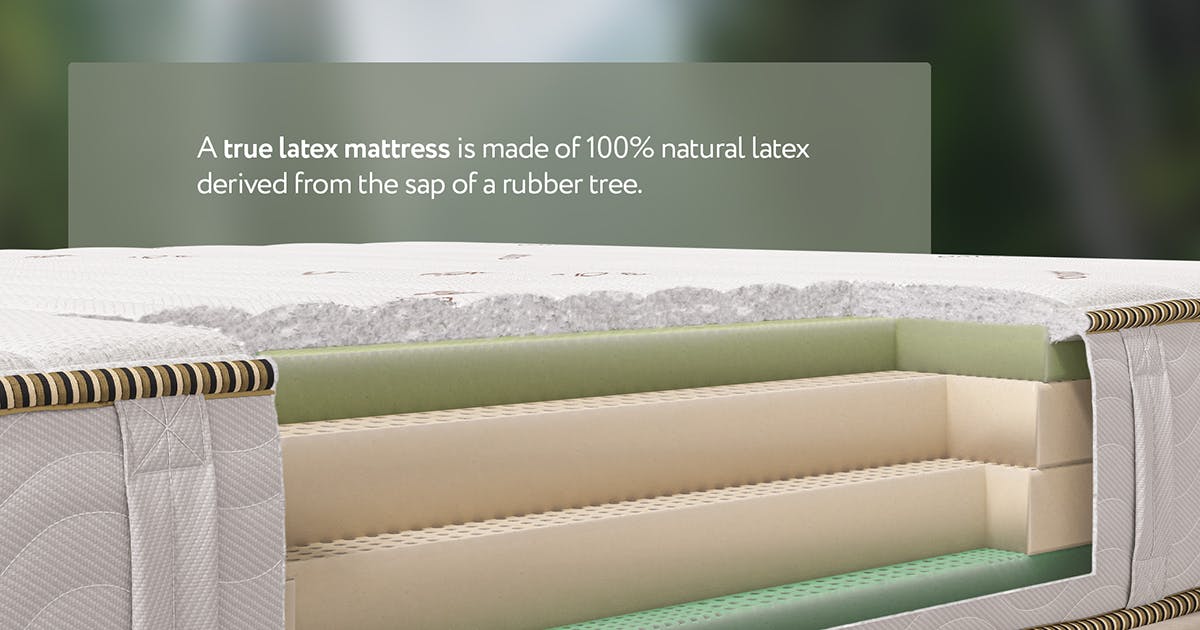 Most latex mattresses aren't made from a single block of foam. Instead, they're formed from several latex layers of varying thickness and density. The denser layers of latex make them long-lasting and durable over time.
What is inside of a latex mattress?
Latex mattresses have pretty simple construction. The bottom layer is the support core, while the top layer is engineered for comfort. (The flippable Zenhaven mattress actually has the support core in the middle, surrounded by comfort layers on either side.)
A latex mattress will also include other materials, such as organic cotton or natural wool, commonly used as a flame retardant, in the padding and cover.
There are also quite a few different types of latex mattresses on the market. To ensure you're getting the perfect latex mattress for your sleeping needs, you'll need to know the key differences between the different types of latex.
Different types of latex
There are two methods of producing natural latex, and each one results in a mattress with a very different feel. There's also synthetic latex, which differs from the natural kind.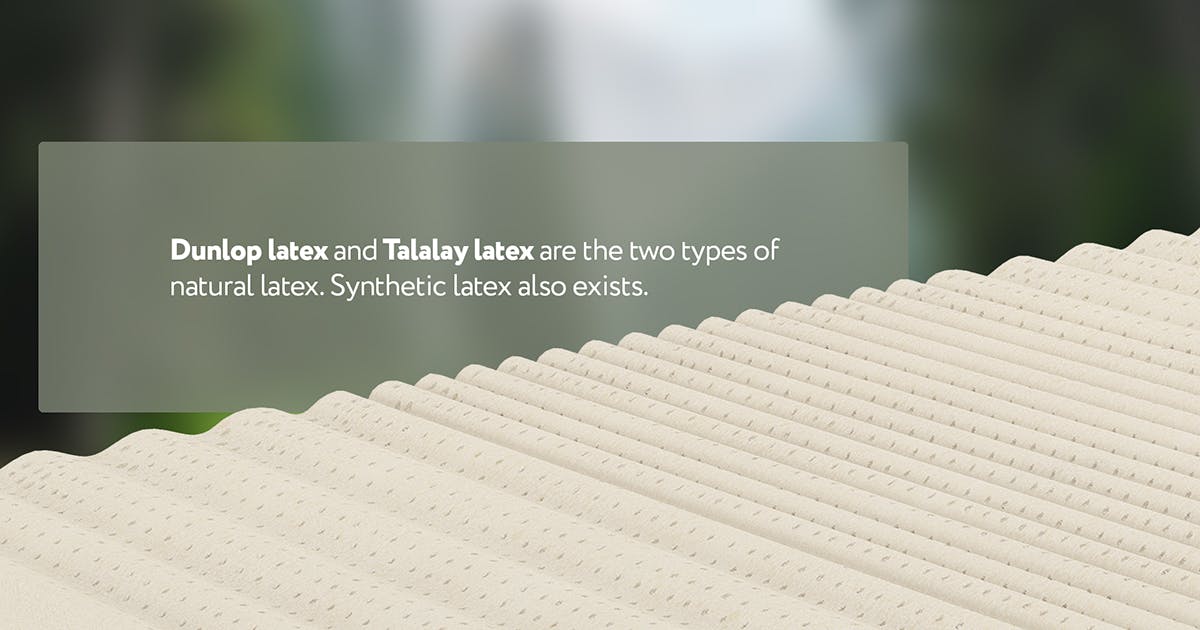 Synthetic vs. natural latex
Not all beds marketed as latex start out as tree sap. You can also find synthetic latex mattresses or ones featuring a blend of natural and synthetic material.
Synthetic latex materials are typically made out of polyurethane foam. This material feels very similar to natural latex, but it's not eco-friendly. The petroleum based-ingredients in synthetic latex may release toxic chemicals into the air, which is known as off-gassing.
While synthetic latex mattresses cost less than organic latex mattresses, they're definitely not as durable. And while natural latex is free of potential chemical irritants that could aggravate allergies or sensitivities, the same isn't true of synthetic latex. (Learn more about common mattress chemicals and how to avoid them.)
A natural latex mattress will have a higher latex foam density. Generally, mattresses with a higher foam density are considered to be of better quality. Synthetic latex mattresses don't have a very high density, which makes them considerably less durable.
The benefits of latex mattresses
Here are some of the biggest benefits of sleeping on a latex mattress: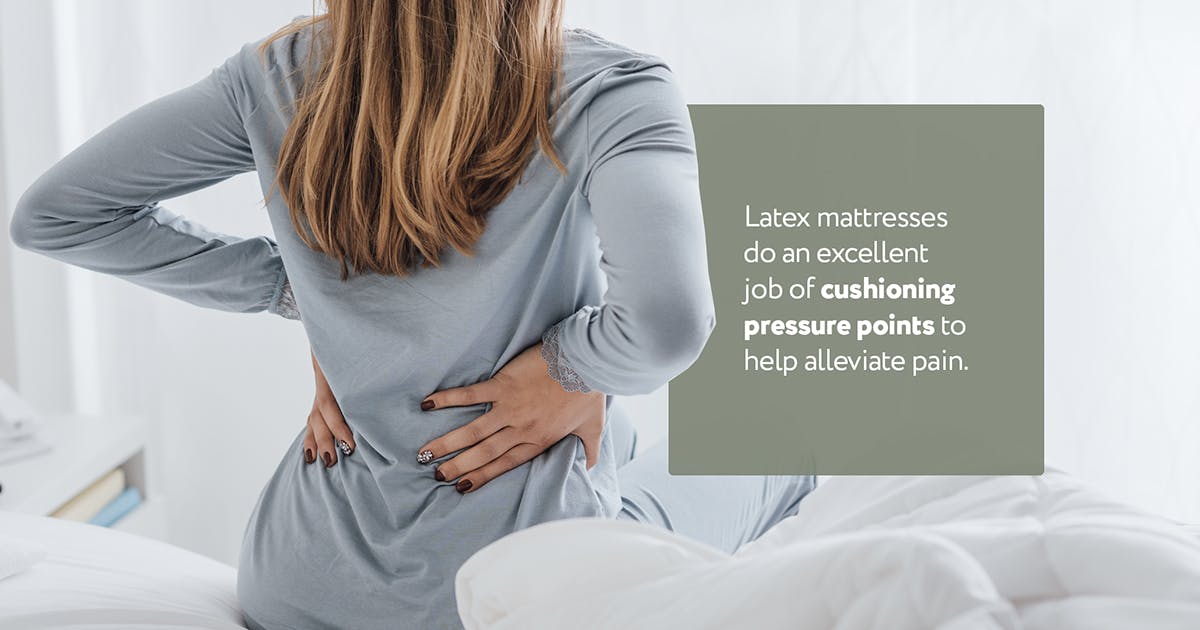 The drawbacks of latex mattresses
There are pros and cons to every type of mattress. A latex mattress may not be right for you if:
Latex mattresses and sleeping positions
Latex mattresses suit a wide range of sleep styles, but they're especially a good pick for side sleepers. This is because the latex tends to conform to your body and cushion the pressure points associated with sleeping on your side as opposed to your back or stomach.
You can still find your latex mattress match if you sleep on your back or stomach. Within the latex mattress category, look for these features depending on your preferred sleep position:
Latex vs. other types of mattresses
Let's take a look at how latex mattresses compare to other types of mattresses.
| | | | | | |
| --- | --- | --- | --- | --- | --- |
| Type of Mattress | Price | Lifespan | Best Sleeping Position | Allergens | Firmness Levels |
| Latex | $1,300- $3,000 | 15+ years | Any | Hypoallergenic | Medium to firm |
| Memory Foam | $800- $2,500 | 8-10 years | Side and back | Hypoallergenic | Soft to medium-firm |
| Hybrid | $500 – $2,700 | 8-10 years | Side and back | Only some are hypoallergenic | Medium-firm to firm |
| Innerspring | $500- $1,800 | 6-8 years | Any | Only some are hypoallergenic | Soft to firm |
Frequently asked questions about latex mattresses
Purchasing a latex mattress can be overwhelming. No worries—we're here for you. In this FAQ section, we answer your most pressing questions about latex mattresses.
How long do latex mattresses last?
While other mattress types tend to last about 7-10 years on average, natural latex mattresses typically have a lifespan of at least 15 years.
They'll last longer than mattresses made of manmade material, like synthetic latex or memory foam. The reason they last longer than other mattress types is the inherent durability of the material.
Related: Difference between latex and memory foam mattresses
Which type of latex foam is better: Talalay or Dunlop?
Both Talalay and Dunlop latex foam mattresses offer excellent breathable, durable, and supportive sleeping surfaces. Still, there are some minor differences between the two.
While Talalay latex mattresses offer great temperature control and responsiveness, Dunlop latex is a bit denser and may sleep slightly warmer. However, manufacturers have ways of aerating Dunlop to improve air circulation.
Generally, Dunlop is slightly firmer than Talalay, but firmness levels vary greatly depending on the mattress manufacturer.
Dunlop is slightly more durable than Talalay and also costs slightly less because the production process is less labor-intensive. Because it's slightly less energy-intensive to produce, Dunlop might be somewhat more sustainable than Talalay.
Can you flip a latex mattress?
The answer depends on the brand of latex mattress you decide on buying.
Most latex mattress brands offer distinguishable tops and bottom layers that aren't designed for flipping. Then there are flippable latex mattresses that provide different levels of feel and firmness.
Our Zenhaven latex mattress is a long-lasting, durable mattress that's designed to be flippable. It delivers a different level of firmness on each side. One side provides a plush feel, while the other is 18% firmer for sleepers who desire added support.
Improve your sleep with these latex mattresses from Saatva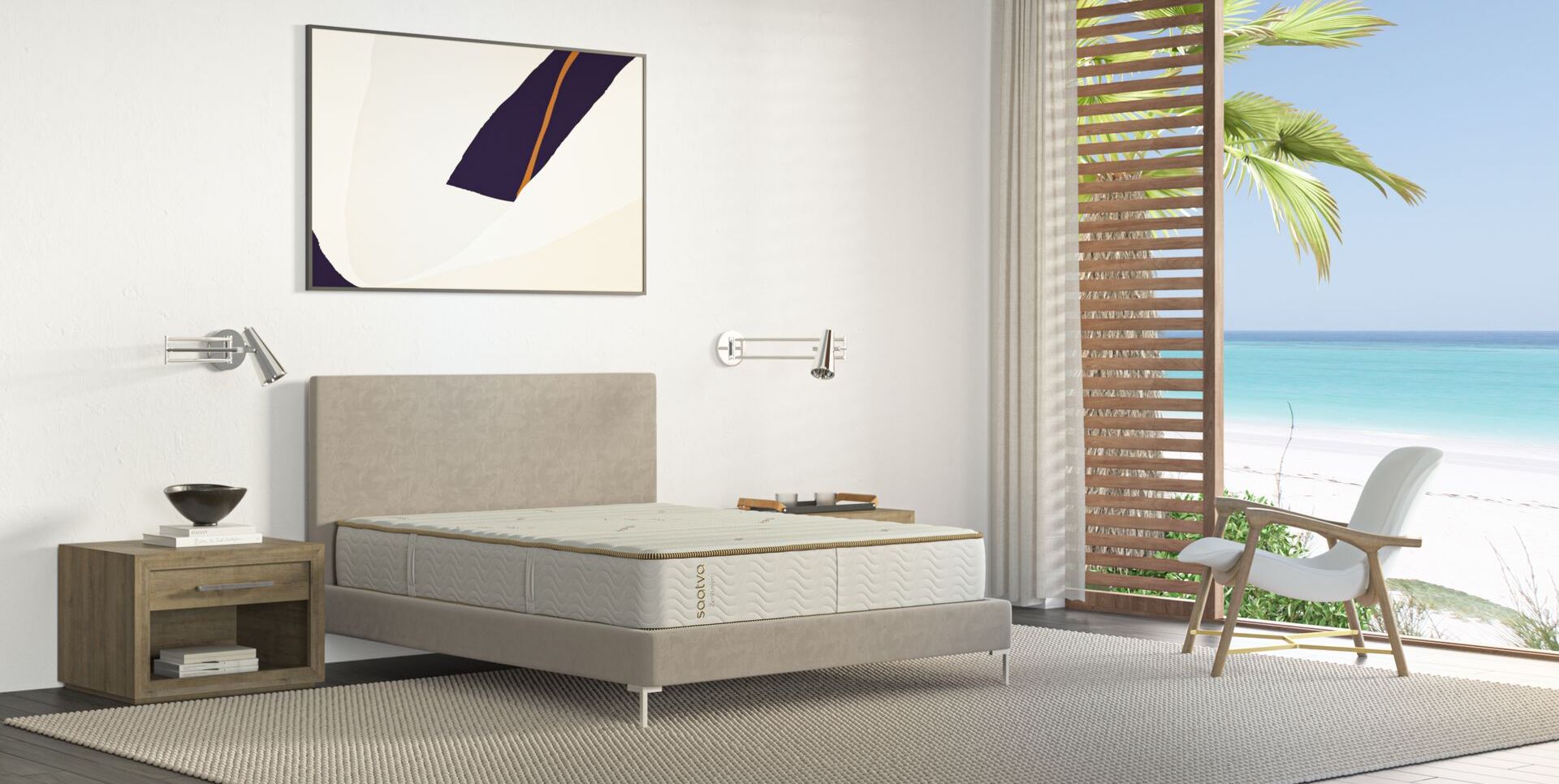 Natural latex responds to every curve for pressure-free support and responsive comfort. Natural latex is supple, resilient, and durable, for the ultimate in elevated sleep. (It's naturally hypoallergenic too.)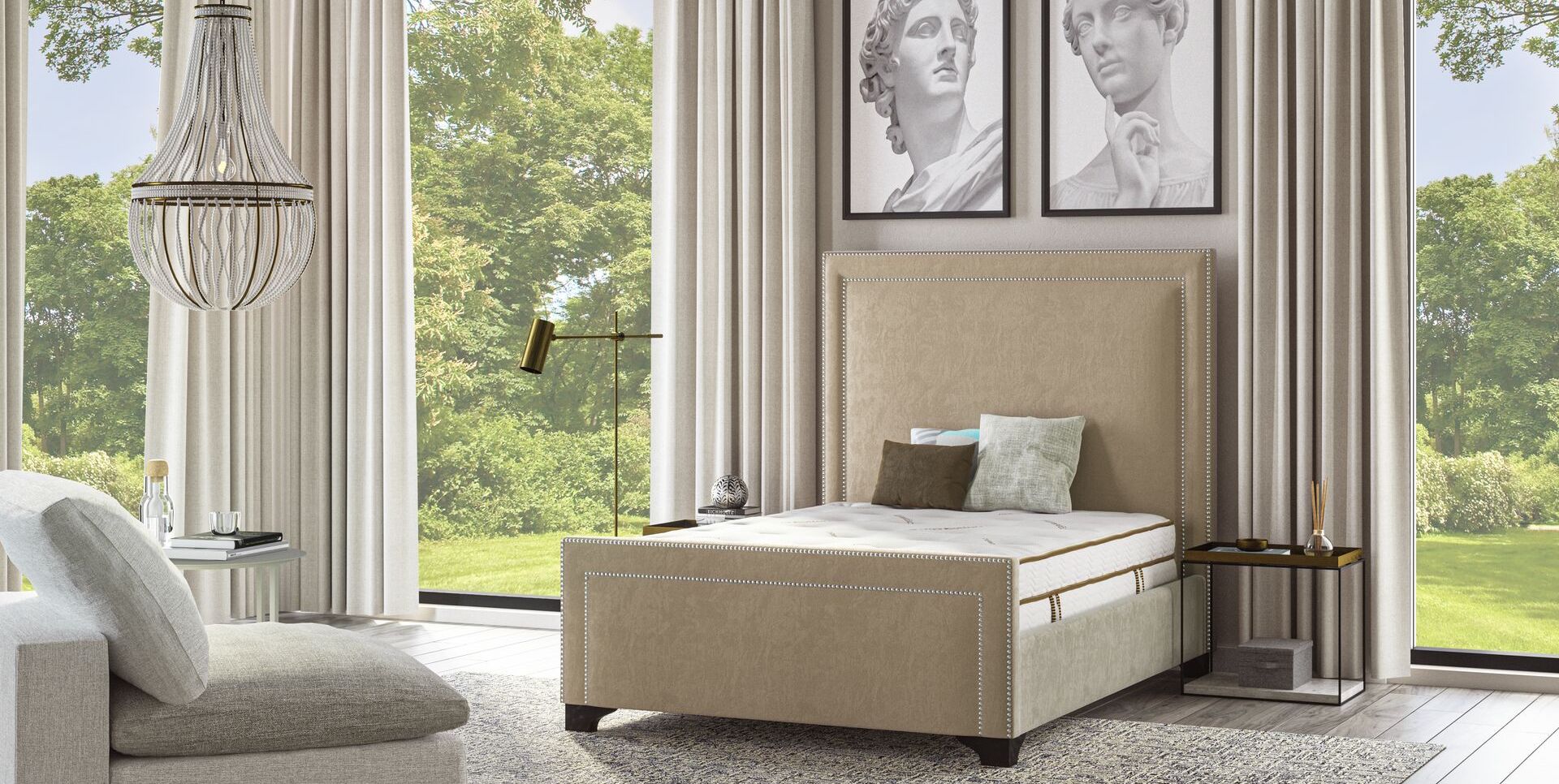 This hybrid mattress combines the pressure-free support of natural latex with the classic innerspring feel. Handcrafted with pure materials for the ultimate in cool and healthy sleep.
Check out Saatva's latex mattress options
When it comes to buying a latex mattress, you have a lot of options. It's important to choose a high-quality mattress that will support you for years to come.
Saatva offers a variety of latex mattresses to suit your sleep needs. Our latex hybrid mattress is handcrafted with organic and natural materials, including natural latex, organic cotton, and New Zealand wool, for the ultimate in cool, comfortable sleep.
Enjoy the feel of a classic innerspring mattress with the added responsiveness of latex.
All of our mattresses come with an industry-leading warranty of 12+ years, along with a 180-night sleep trial so you can try one at home before deciding if it's right for you.