Latex mattresses are some of the most expensive options when it comes to beds. But latex beds also have tons of benefits that make the additional cost well worth it.
Latex foam mattresses are highly breathable, durable, and eco-friendly. But how long does a latex mattress really last compared to other common types of mattresses? Does the lifespan justify the cost?
Below, we cover the average lifespan of a latex mattress, the different types of latex foam you can choose, and how the lifespan of your mattress compares to latex.
Average lifespan of a latex mattress
The average lifespan of a latex mattress falls between 10 to 20 years. Other mattress types typically have a lifespan of seven to 10 years.
Even though the lifespan is almost doubled for latex mattresses, the cost is also quite high compared to other options. On average, you can expect to pay anywhere from $1,300 to $3,000 for a queen-size bed made out of latex.
Keep in mind the average latex mattress lifespan can be impacted by how well you care for your mattress, what type of latex foam is used, and the quality of the bed you purchased.
Common types of latex mattresses
There are a few different types of latex on the market, namely natural latex mattresses and synthetic latex mattresses. Both have their own advantages and disadvantages.
Natural latex is a natural material sourced from the rubber tree. Within this category, there are two main types of latex foam: Dunlop and Talalay.
Synthetic latex, on the other hand, is usually made from polyurethane foam. Although natural and synthetic latex offer a similar feel, you may experience some differences between the two.
Below, we'll go over the key differences between the main types of latex so you can find the best latex mattress for your personal preferences.
Dunlop latex
Dunlop is the original and most common manufacturing process for natural latex foam. As part of this method, liquid latex is whipped, baked, and placed into a mold to cure. From there, a bouncy material is produced and made into mattresses.
Dunlop latex tends to be more dense and bottom heavy. This also means it may be more durable compared to other types of organic latex foam found in mattresses.
Because it's so heavy, it's not usually recommended to be paired with a box spring. Instead, you should use a platform bed frame or sturdy wood slats to support your mattress.
Dunlop latex generally also makes for a firmer feel compared to Talalay. What's more, it may be a little less expensive in cost because the manufacturing process is less intensive.
Talalay latex
Talalay latex is used to produce lighter and fluffier latex foam. It tends to be less dense and slightly less heavy.
Because the manufacturing process is more involved for Talalay latex, it also tends to be slightly more expensive compared to Dunlop.
Many mattresses use a combination of Talalay and Dunlop latex for the best level of comfort and support.
As Talalay tends to be softer and lighter, it's typically used in comfort layers, while Dunlop is usually used in the supportive core of a latex mattress.
Learn more about the differences between Dunlop vs. Talalay.
Synthetic latex
Synthetic latex is the least expensive type of latex on the market.
Generally, the average cost of a synthetic latex mattress will be around $1,000 or under. It also typically has a shorter lifespan of around six to 10 years.
Synthetic latex can, however, offer a feel and support level similar to organic, natural latex mattresses. If you're looking for a latex feel without the hefty price tag, synthetic latex could be the way to go.
Just be aware that synthetic latex is prone to off-gassing—the release of dissolved gas found in some non-natural materials. On the other hand, natural latex won't produce any harmful gasses.
How do latex mattresses compare to other types of mattresses?
Consult the below comparison chart to see how latex mattresses stack up compared to other popular mattress types when it comes to lifespan, cost, firmness levels, and ideal sleeping position.
| | | | | |
| --- | --- | --- | --- | --- |
| Mattress Type | Average Lifespan | Average Cost (Queen) | Firmness Levels | Best Sleeping Position |
| Latex Mattresses | 10-20 years | $1,300-$3,000 | Soft to firm | Any |
| Memory Foam Mattresses | 8-10 years | $800-$2,500 | Soft to medium-firm | Side and back sleepers |
| Hybrid Mattresses | 8-10 years | $500-$2,700 | Medium-firm to firm | Any |
| Innerspring Mattresses | 6-8 years | $500-$1,800 | Medium-firm to extra-firm | Back and stomach sleepers |
Latex mattresses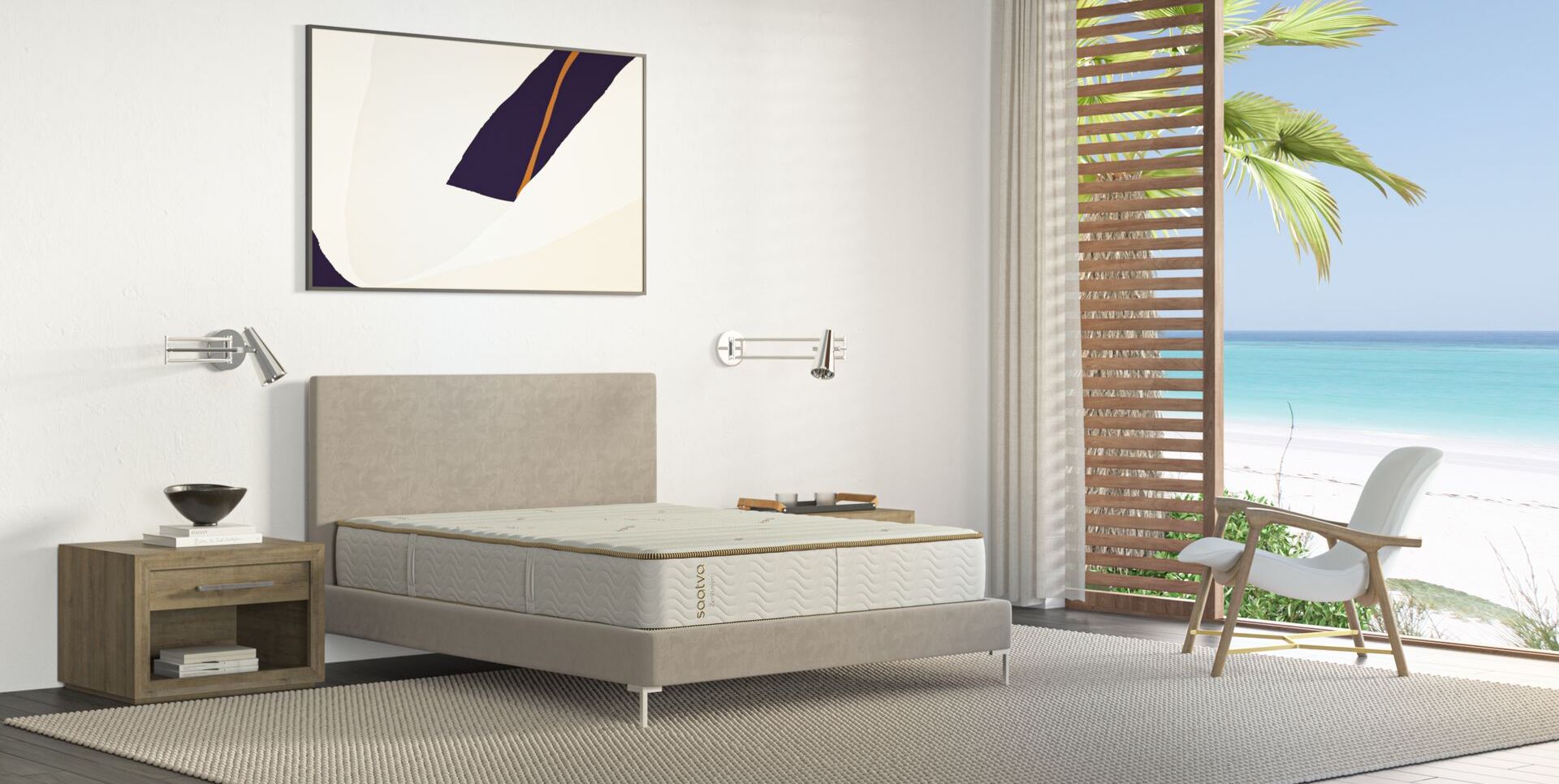 Zenhaven
Our dual-sided organic natural latex mattress for buoyant, pressure-relieving comfort
conform to your body like
memory foam mattresses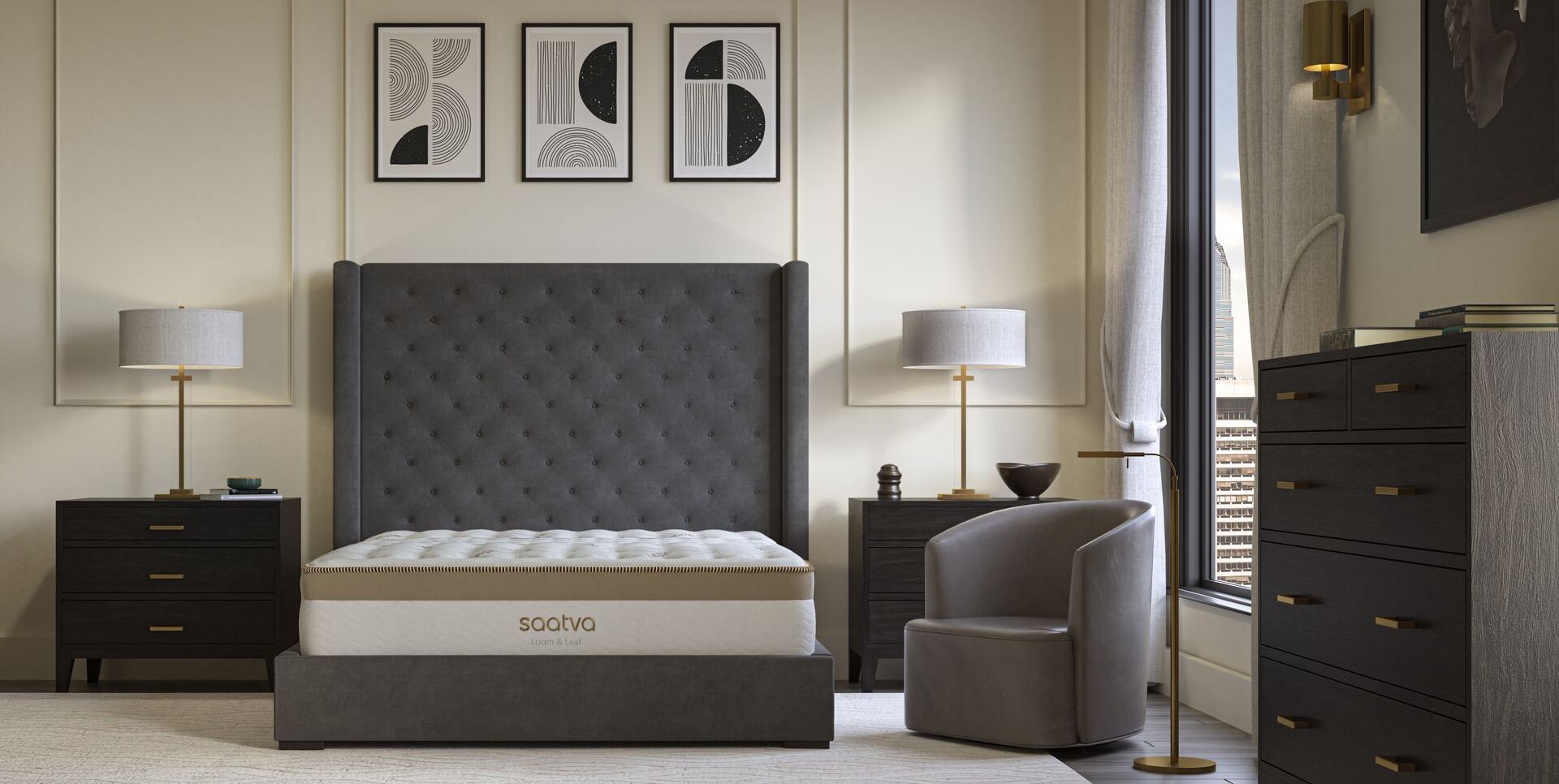 Loom and Leaf
Our ultra-premium 5-lb memory foam mattress for a body-hugging feel
but are responsive and bouncy like
innerspring mattresses.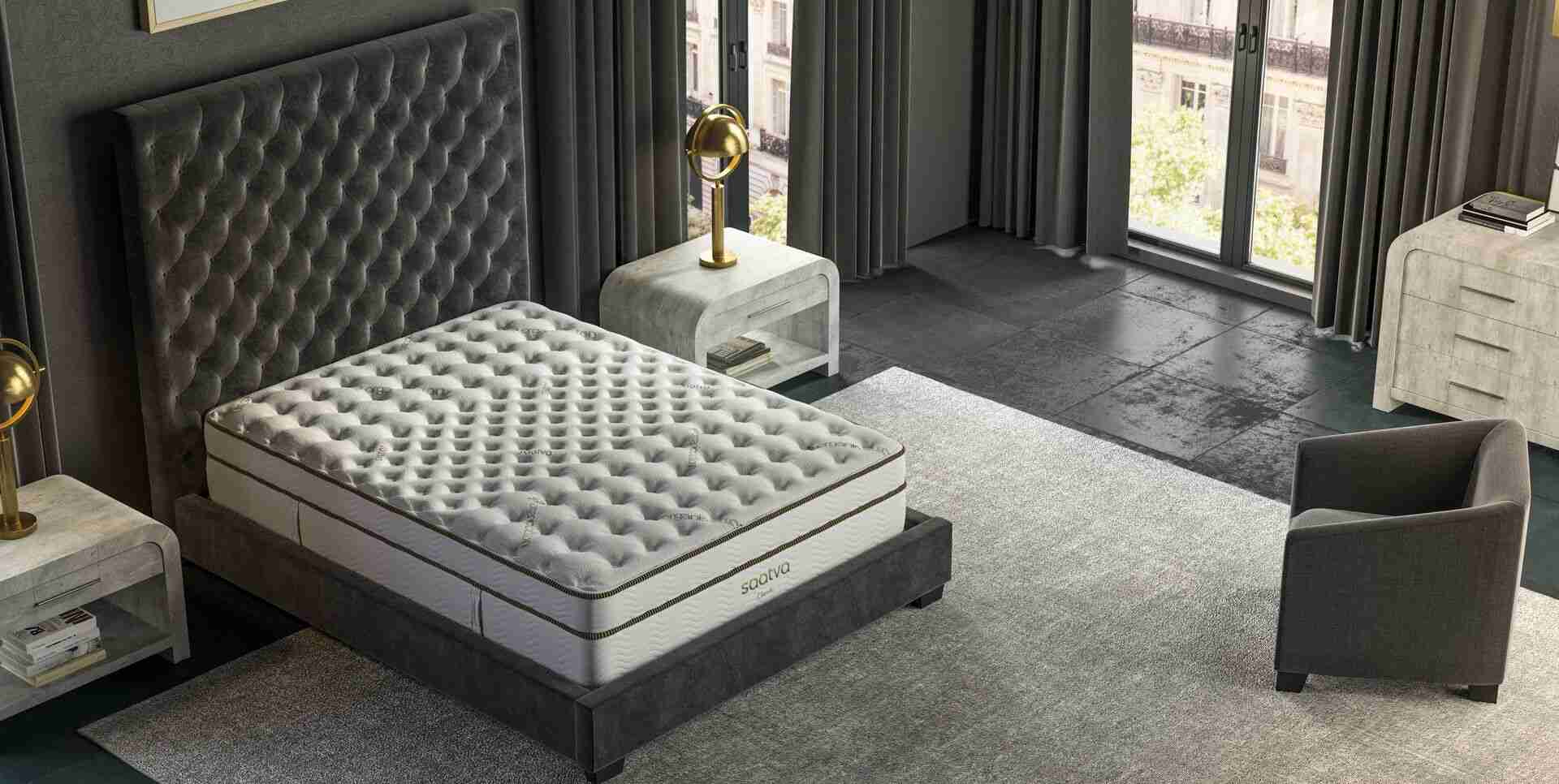 Saatva Classic
America's best-selling online luxury innerspring

Essentially, they offer the best of both worlds.
Memory foam is much more deeply body-hugging than latex. You may experience indentations in a memory foam mattress quicker than you would in an all-latex mattress.
Because memory foam is a synthetic material, it tends to be less expensive (and also offers less breathability) than latex.
Innerspring mattresses are also usually less expensive than latex mattresses. However, they don't tend to last as long or offer the same level of pressure relief as latex.
That said, you may be able to replicate the latex foam experience by adding a latex mattress topper on top of your innerspring bed.
Hybrid mattresses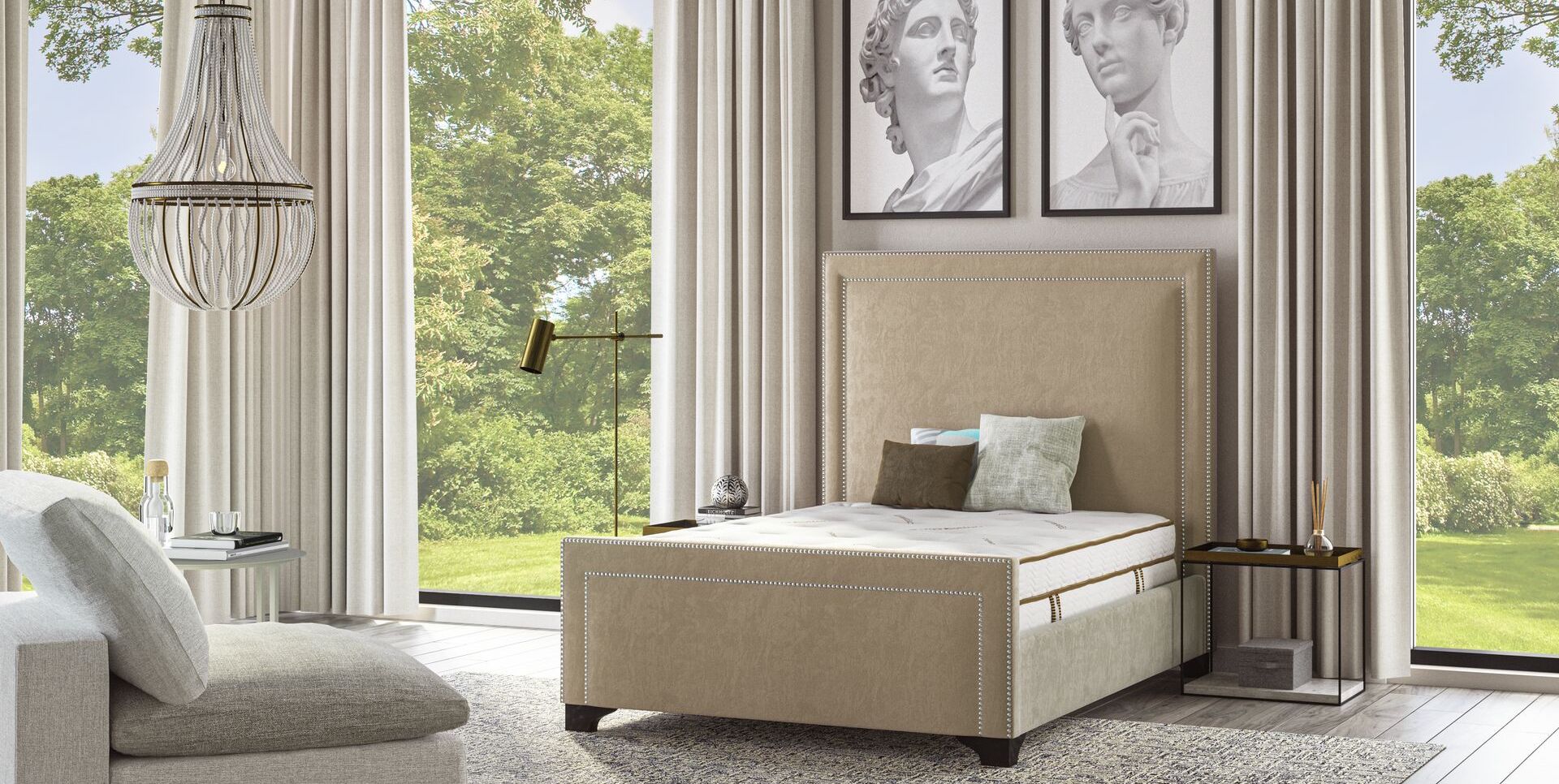 Latex Hybrid
Our hand-tufted, organic natural latex hybrid innerspring for buoyant, cooling comfort
can also sometimes be made with latex layers inside. These mattresses use a combination of springs and foam comfort layers to offer the benefits of both a latex mattress and an innerspring mattress.
They may also come with a pillow top for added comfort and support.
The bottom line: You should carefully consider which mattress material is best for your sleeping habits—including what position you sleep in and what makes you feel the most comfortable.
Improve your sleep with these latex mattresses from Saatva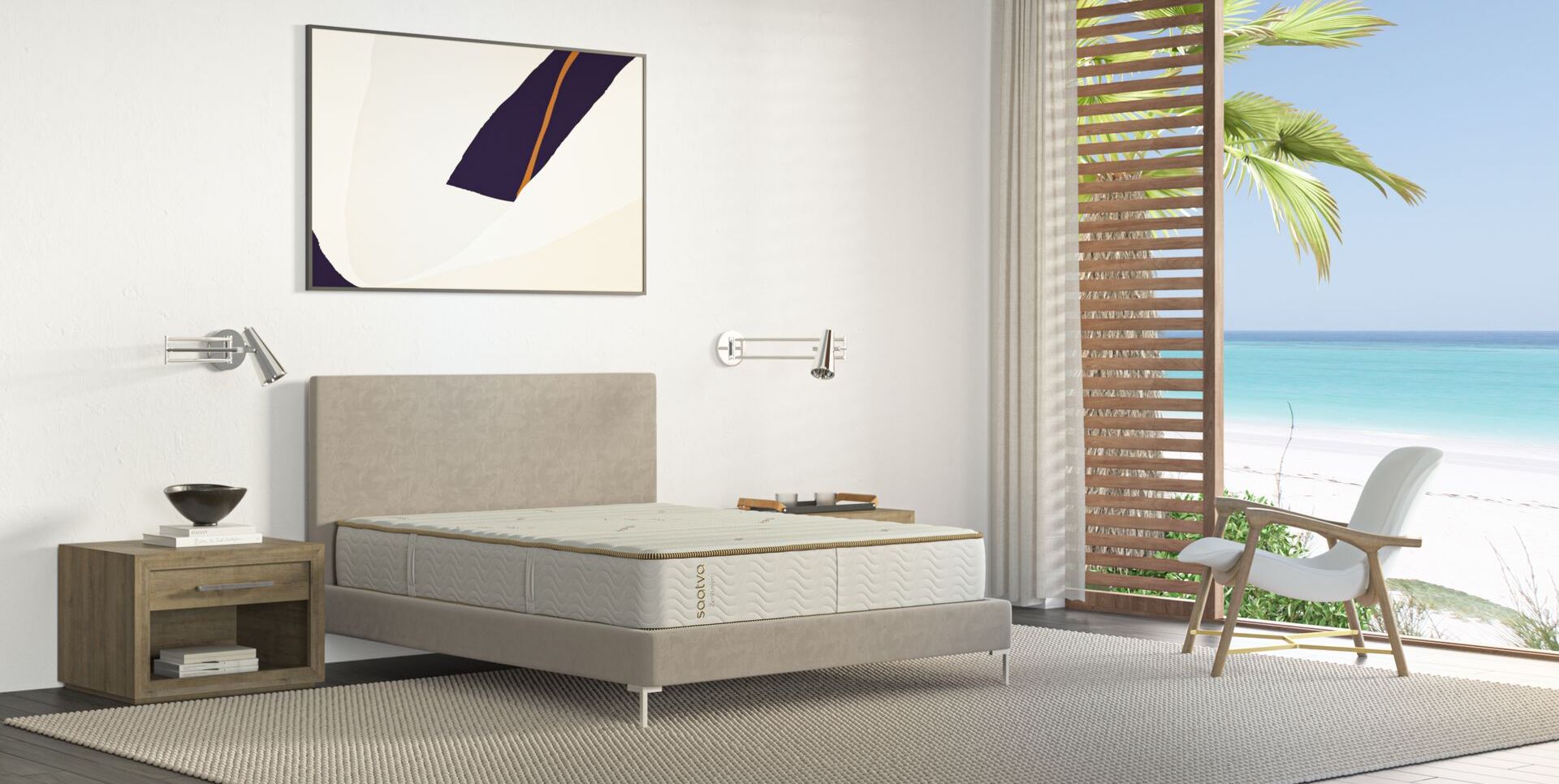 Natural latex responds to every curve for pressure-free support and responsive comfort. Natural latex is supple, resilient, and durable, for the ultimate in elevated sleep. (It's naturally hypoallergenic too.)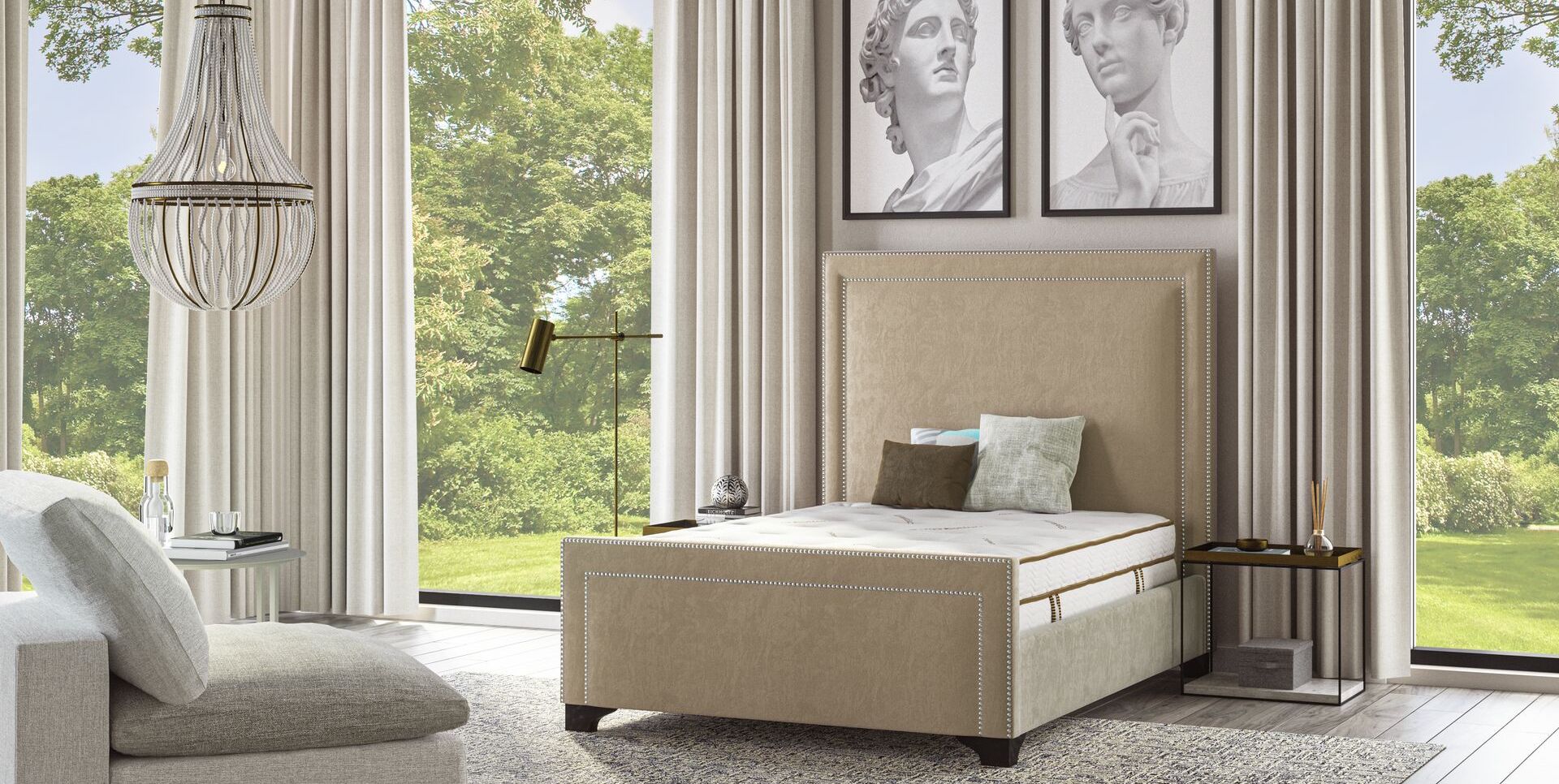 This hybrid mattress combines the pressure-free support of natural latex with the classic innerspring feel. Handcrafted with pure materials for the ultimate in cool and healthy sleep.
Frequently asked questions
How can you tell when it's time to replace a mattress?
There are a few tell-tale signs of when you need to replace your mattress. First and foremost, you may start noticing signs of wear and tear like permanent indentations or sagging.
You may also find it's time to get a new mattress if you're waking up with aches and pains or you find it hard to fall asleep at night.
In general, you should replace your mattress roughly every seven to 10 years. If it's been more than a decade since you last purchased a mattress, it may be time to get a new one.
What type of sleeper benefits the most from latex mattresses?
Latex mattresses tend to be great for just about any type of sleeper. But you should still choose your firmness level based on your most common sleeping position.
Side sleepers should choose a soft or medium-firm latex mattress, while back sleepers should use a medium-firm latex mattress.
Stomach sleepers will need a slightly firmer latex mattress to help keep their back and neck in neutral alignment throughout the night.
What are the benefits of a latex mattress? Are they worth the cost?
Latex mattresses have many benefits. These include increased durability, breathability, pressure relief, and eco-friendliness. They're also hypoallergenic and can reduce the presence of dust mites and other allergens.
Overall, while latex mattresses tend to be on the costlier side, they're well worth it if they fit within your budget. Their increased lifespan and additional benefits make them a great long-term investment for years of comfortable sleep.
How can I tell what the best type of mattress for my sleeping preferences is?
If you're in the market for a new mattress, you may need help determining which type of mattress works best for your ideal sleeping position and sleep habits.
You should take a look at qualities like firmness level, airflow, and durability. You'll also need a mattress that offers the proper support for your pressure points to help reduce back pain.
Check out Saatva's guide on how to find the best mattress for your sleeping position, where you can find the mattress best suited to your needs and sleeping preferences.
Shop high-quality mattresses and other bedding accessories with Saatva
Finding a highly durable mattress can be difficult. But with latex, you can expect your mattress to last between 10 to 20 years, depending on how well you maintain it and what type of latex your mattress is made from.
If it's time to replace your old mattress, it's best to choose a new one that aligns with your personal preferences. Luckily, latex works well for just about every sleeping position.
Saatva is a mattress company that offers a variety of high-quality mattresses, including latex mattresses, to help you get better sleep. Take our online mattress quiz to discover which of our mattresses best suits your personal preferences.
All of our mattresses come with a 365-night home trial and lifetime warranty so you can try one out before deciding if it's right for you.