Most online mattresses come stuffed in a box and won't hold up for more than a handful of years. Saatva is different—we hand-deliver high-quality mattresses that are built to last. We're able to do this because of our unique manufacturing network, honed over the 10 years we've been in business.
Since launching in 2010, Saatva has handcrafted every mattress in one of our 19 regional factories across the United States. All of our mattresses have always been made to order, right here in America. When you purchase a Saatva, you get a "factory fresh," American-made mattress that's been manufactured for you. You'll never get a mattress that's been collecting dust in a warehouse or one that's been folded and rolled up into a small shipping box.
We chatted with Stu Carlitz, who runs Saatva's manufacturing network, to give you a glimpse into how our mattresses are made—and how he's had to adapt the process during the ongoing coronavirus pandemic to ensure we're able to meet safety standards without compromising quality.
How is a Saatva mattress made?
Saatva's manufacturing process combines the best of old-fashioned hand craftsmanship with modern materials and technologies. As a mattress progresses to each stage along the factory floor, every step is scanned, so we know exactly where a mattress is at any point in the production process.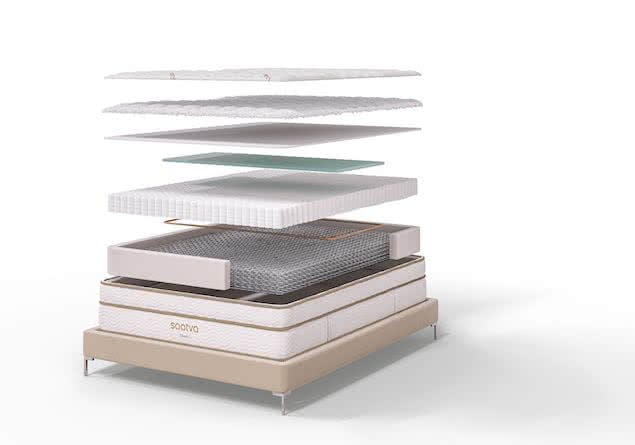 Here's what that process looks like for our bestselling
Saatva Classic innerspring mattress: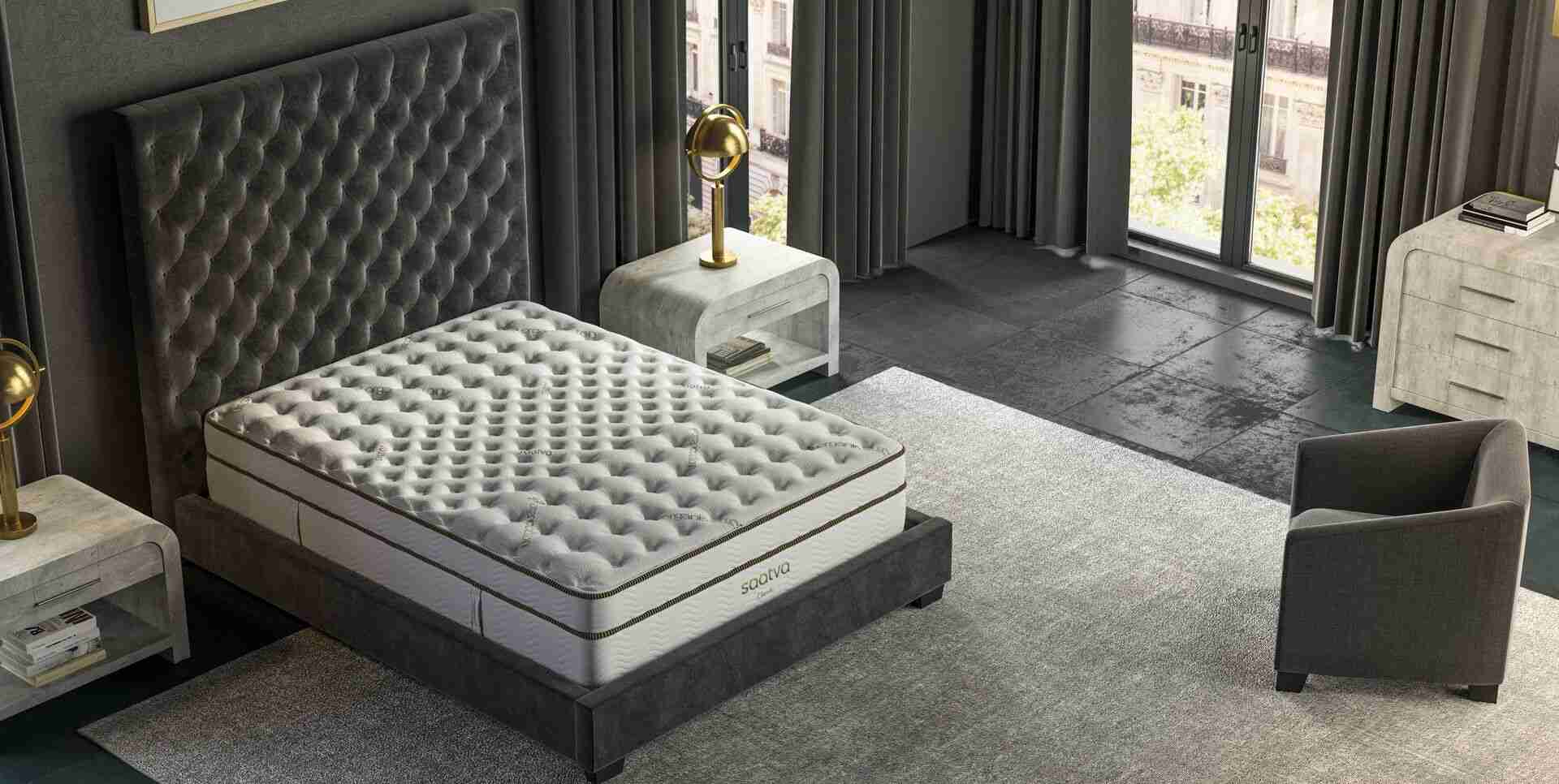 Saatva Classic
America's best-selling online luxury innerspring

It starts with our 3-inch Euro pillow top. First, we quilt a combination of fibers and comfort foams to a certified organic cotton cover. (The combination is slightly different depending on the comfort level-plush, luxury firm, or firm.)
Then, the cover and quilted side panels are brought to the sewing department, where a strip of fabric called a flange is sewn onto the edge of the panels.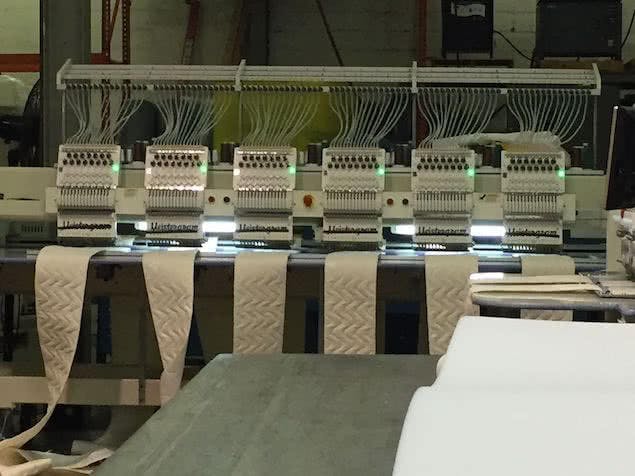 The flange is then attached to the foam that encases the two coil units inside the mattress. The bottom coil layer, or the support base, is made up of 13-gauge coils for maximum durability. On top of this is a layer of more flexible, individually-wrapped comfort coils that respond and contour to your body's movements. They also help reduce motion transfer. The dual-coil system gives the mattress its responsive feel and promotes airflow for breathability.
The Saatva Classic has two more unique features: our patented spinal zone active wire and a layer of CertiPUR-US-certified high-density memory foam. These two features work together to provide enhanced back support and maximum pressure relief in the middle of the mattress, where you need it most.
After all of the panels are secured, an operator attaches an organic cotton border, and the whole thing is closed by a tape edge machine that adds our signature gold damask binding. The entire process is done by hand.
No matter where in the network a Saatva mattress is produced, it's made using the same procedures and specifications, so the result is consistent every time. We use only premium materials: triple-tempered carbon steel coils; high-density, eco-friendly memory foam; organic cotton; and natural latex. That's why our products could never be compressed and rolled up into a box.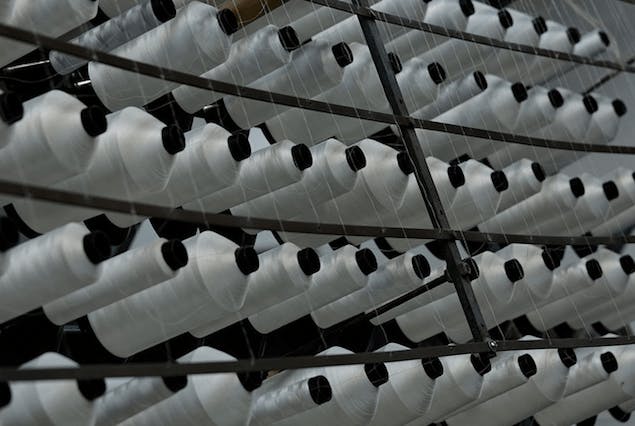 How has Covid-19 impacted our manufacturing process?
The global coronavirus pandemic has had a widespread impact on the mattress industry and the home furnishings industry in general. The biggest challenge has been disruptions to the supply chain of key raw materials, including memory foam, latex, and steel. "Covid-19 has been extremely challenging to the entire industry," says Carlitz.
Added to that is the fact that so many people are spending more time at home these days, leading to increased demand for home goods like mattresses. Plus, new social distancing measures mean we can have fewer workers in our manufacturing facilities to maintain safe and healthy working conditions. Together, all of these things are causing manufacturing and delivery delays for us as well as for most other mattress brands.
Rather than substitute inferior materials or change the way we make our products, we're doing everything we can to source the high-quality materials we need, even if that means it may take slightly longer to produce our mattresses than it normally would.
The good news is, suppliers are starting to catch up. We're also working to bring on new manufacturing and delivery partners this year to meet the increased demand. Throughout our 10-year history, we've always been focused on delivering the best products, the best price, and the best service. We're grateful to our customers for supporting the thousands of factory workers, delivery teams, customer service representatives, product designers, and others who work with or for Saatva around the country.
These are unprecedented times, but our commitment to our customers has never wavered. We can't wait for you to enjoy years of blissful sleep on your handcrafted Saatva mattress.
Choose a handcrafted mattress from Saatva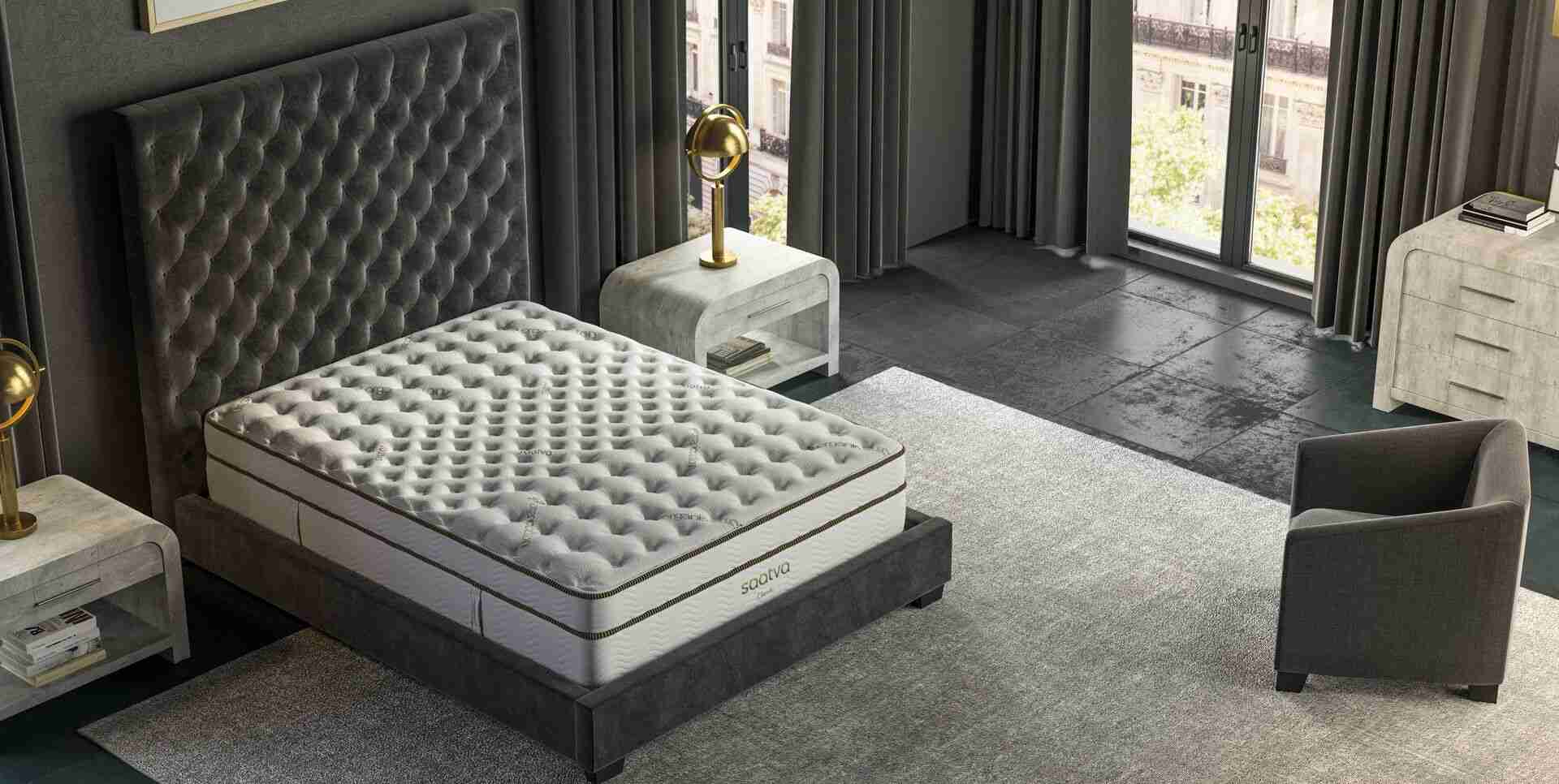 Our flagship luxury mattress is expertly engineered with coil-on-coil construction for durability, a layer of memory foam for enhanced back support, and a cushiony Euro pillow top for extra comfort.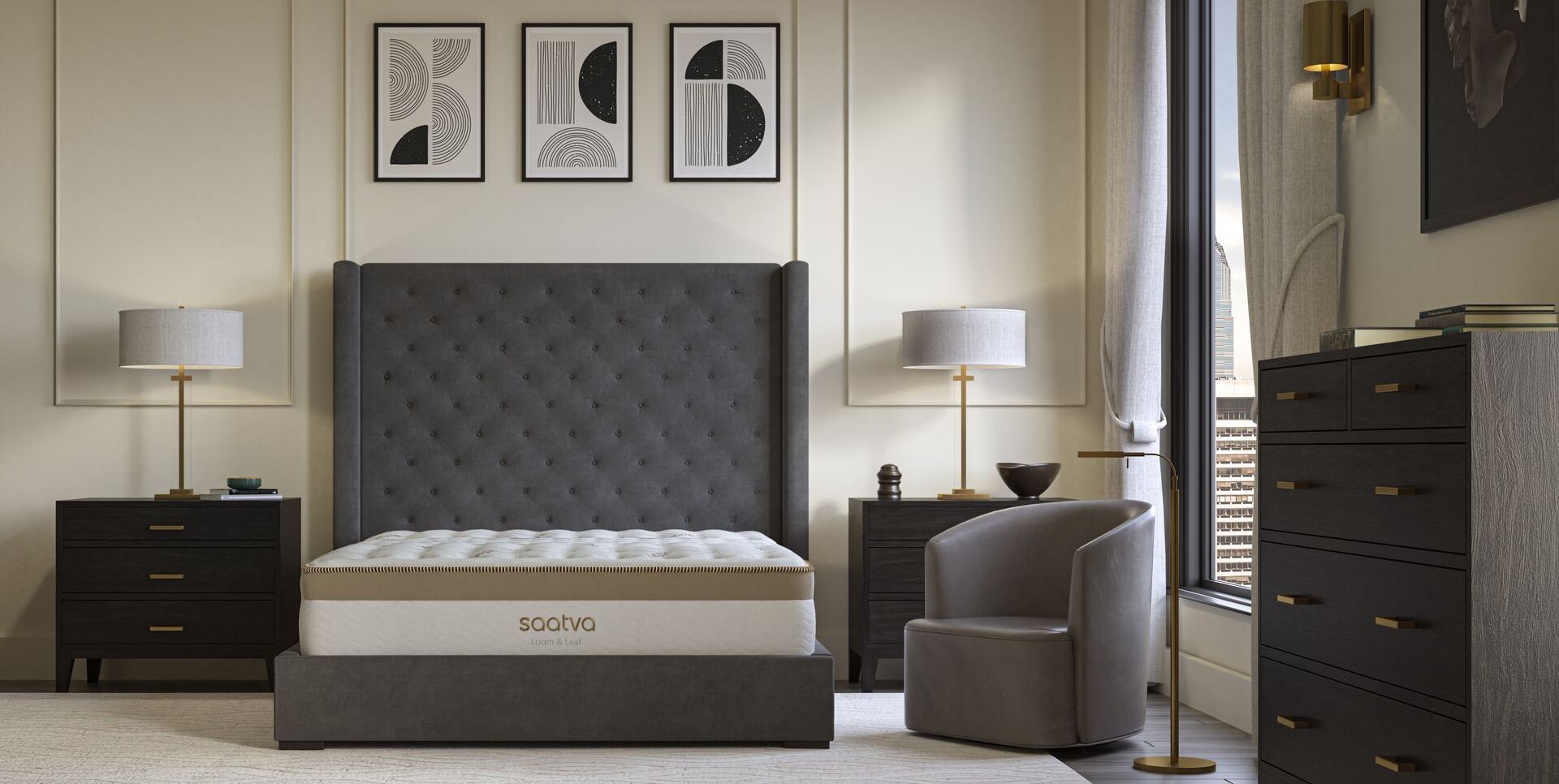 Premium memory foam, handcrafted in the U.S. with eco-friendly materials. Breathable organic cotton, cooling spinal gel, and layers of high-density support foam assure a cool, comfortable night's sleep.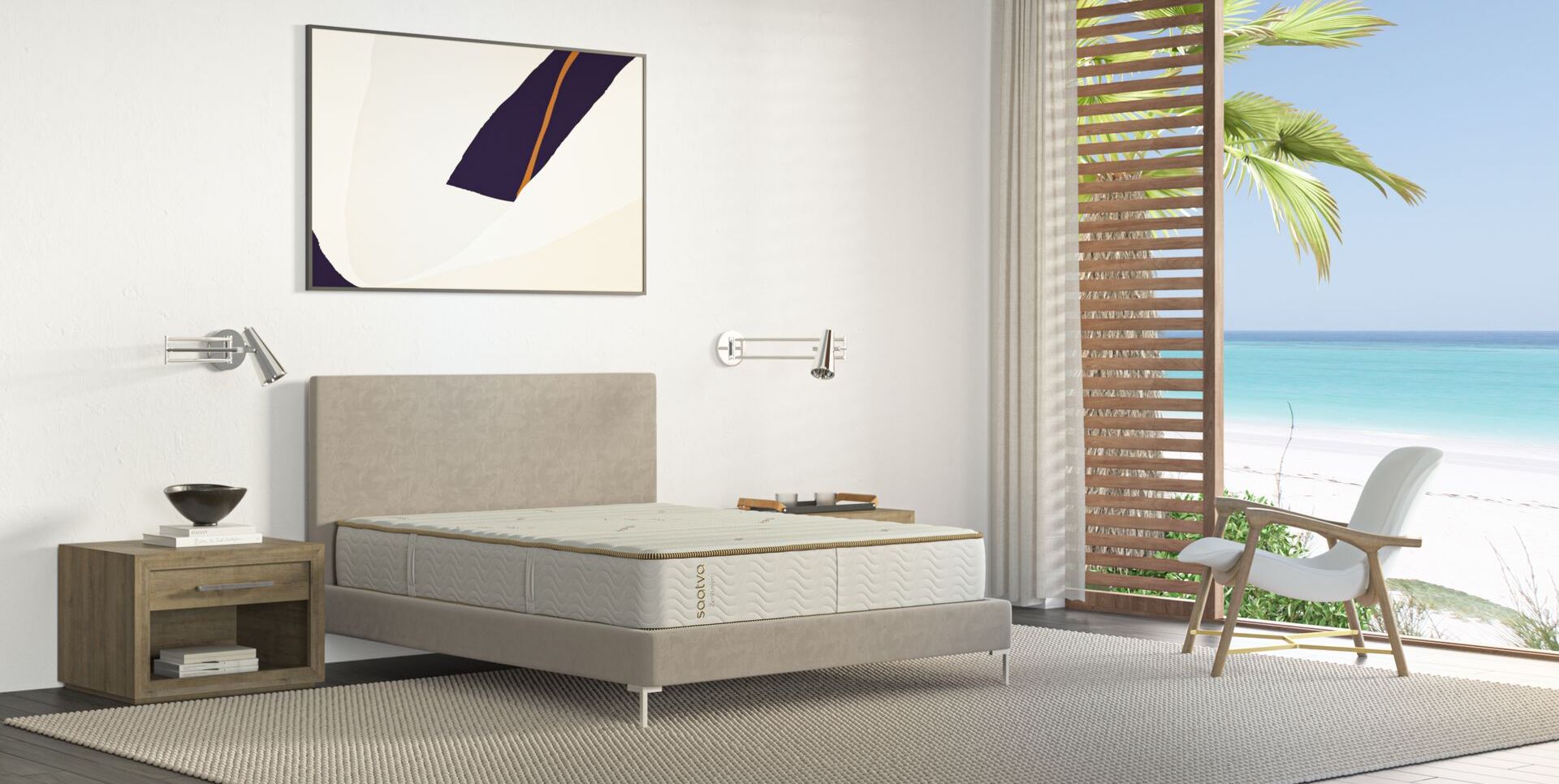 Natural latex responds to every curve for pressure-free support and responsive comfort. Natural latex is supple, resilient, and durable, for the ultimate in elevated sleep. (It's naturally hypoallergenic too.)
Not sure which Saatva mattress is right for you? Take our mattress quiz to find out.