So you've had your mattress for a while, and it no longer feels as firm as it used to. That's totally normal—a mattress's components soften up and conform to your body over time. But while a soft mattress can still be supportive, some people simply prefer the feel of a firm mattress.
Keep reading to learn why you might benefit from sleeping on a firmer mattress, how to make your current mattress feel firmer, and what firmness level is right for your sleep position.
Why you might need a firmer mattress
Your ideal firmness level depends on your sleeping position and what level of comfort you prefer at night. In general, mattresses range from soft to extra-firm on the mattress firmness scale.
There are certain situations where you'd want to choose a firmer mattress. People prone to back pain, for example, typically benefit from using a medium-firm to extra-firm mattress. People with heavier body weight also tend to benefit more from a firm mattress because it offers better pressure relief for their neck and back.
Keep in mind that over time, mattresses soften up and wear down. If you have an older mattress and it doesn't feel as firm as it used to, then it might be time to invest in a new one. If you're not ready to give up your current mattress just yet—but still want a firmer feel—you can follow some of our tips and tricks to help create a firmer bed.
8 best ways to make your mattress firmer
Over time, it's possible you could see a decrease in your mattress firmness level. It's also possible you're not sleeping on a mattress with the right firmness level for your sleeping position.
Either way, there are steps you can take to make your mattress feel a little firmer, which can, in turn, help extend the life of your mattress and give you additional relief for your pressure points.
Some of the top ways to make your mattress feel firmer include:
Use a mattress topper
Adjust your room temperature
Replace damaged mattress layers
Invest in a new bed frame
Get a new box spring or foundation
Flip your mattress
Add plywood supports
Below, we'll go into detail about each of these tips and explain how exactly they can firm up your mattress.
1. Use a mattress topper
Mattress toppers are most often designed to make your mattress softer, but there are some that do the opposite. A topper is 1-3 inches thick and can be made of memory foam, latex, polyurethane, or filled with down.
If you want to make your mattress firmer, a memory foam mattress topper is a good choice because it typically comes in different levels of firmness. A latex topper is also a suitable option. It has a "springy" feel that will give you the firmness you want.
2. Adjust your room temperature
Foam mattresses soften up in high temperatures (as well as in contact with your body) because heat softens the density of the foam.
If your room is too hot or you have a temperature-sensitive mattress, turning down the thermostat will help keep it a bit firmer. In fact, it might even help you sleep a little better, as sleeping hot is one of the most common obstacles to getting quality sleep.
3. Try putting your mattress on the floor
Another way you can help make your mattress firmer is by placing it on the floor. Of course, sleeping with your mattress on the floor isn't ideal for everyone. It can be a little unsanitary and may even void your sleep trial or warranty. But if you're desperate for some extra support or firmness, then this is something you can try (even just temporarily).
If you do decide to put your mattress on the floor, it's a good idea to use a
mattress protector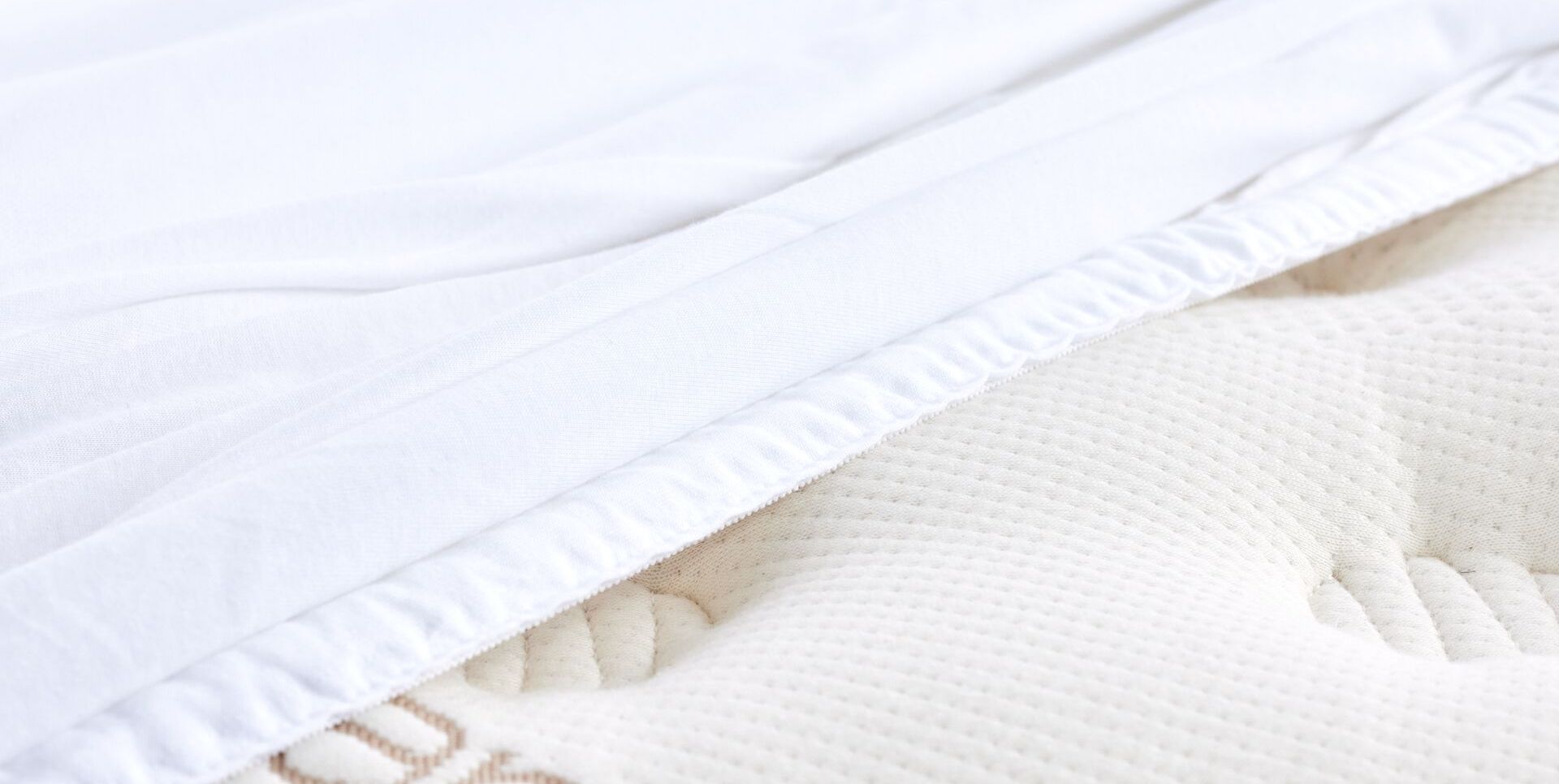 Waterproof Mattress Protector
Breathable, undetectable protection from spills, dirt, stains, and humidity
or mattress cover to shield your mattress from dust mites, mold, and mildew.
4. Replace damaged mattress layers
If your mattress has recently seen a decrease in firmness, the culprit might be worn-out comfort layers within the mattress. Although it's not super-common, there are some mattresses (usually in the latex category) that come with removable mattress covers so you can replace the comfort layers inside.
Check to see if you have a removable cover on your mattress. If you do, you can look inside to see if any of the comfort layers are damaged or in need of replacement. Then you can reach out to the mattress manufacturer to ask about replacing these layers to increase the firmness level of your mattress.
5. Invest in a new bed frame
Your bed frame may also be to blame for decreasing the firmness level of your mattress. What's more, if the slats are damaged or worn down, then you may feel less support from your bed overall.
Getting a new bed frame for your mattress can help increase the firmness level and provide extra support for your pressure points. You may also be able to replace worn-down or broken slats if you don't want to purchase an entirely new bed frame.
6. Get a new box spring or foundation
Consider the support structure of your mattress. If it's sitting on a box spring, check how old the box spring is. A box spring that's worn out and has loosened springs won't provide the support your mattress needs and could cause your mattress to sag and feel soft.
If you can't replace your box spring, try adding a bunkie board between the mattress and box spring for temporary added strength and support. (Always check with your manufacturer first before doing so to ensure this won't void your warranty.)
7. Flip your mattress (if it's flippable)
Most mattresses made today aren't designed to be flipped, but a small number are. Check with your manufacturer before you flip yours. If yours can be flipped, you may find that one side of the mattress is firmer than the other.
For example, our
Zenhaven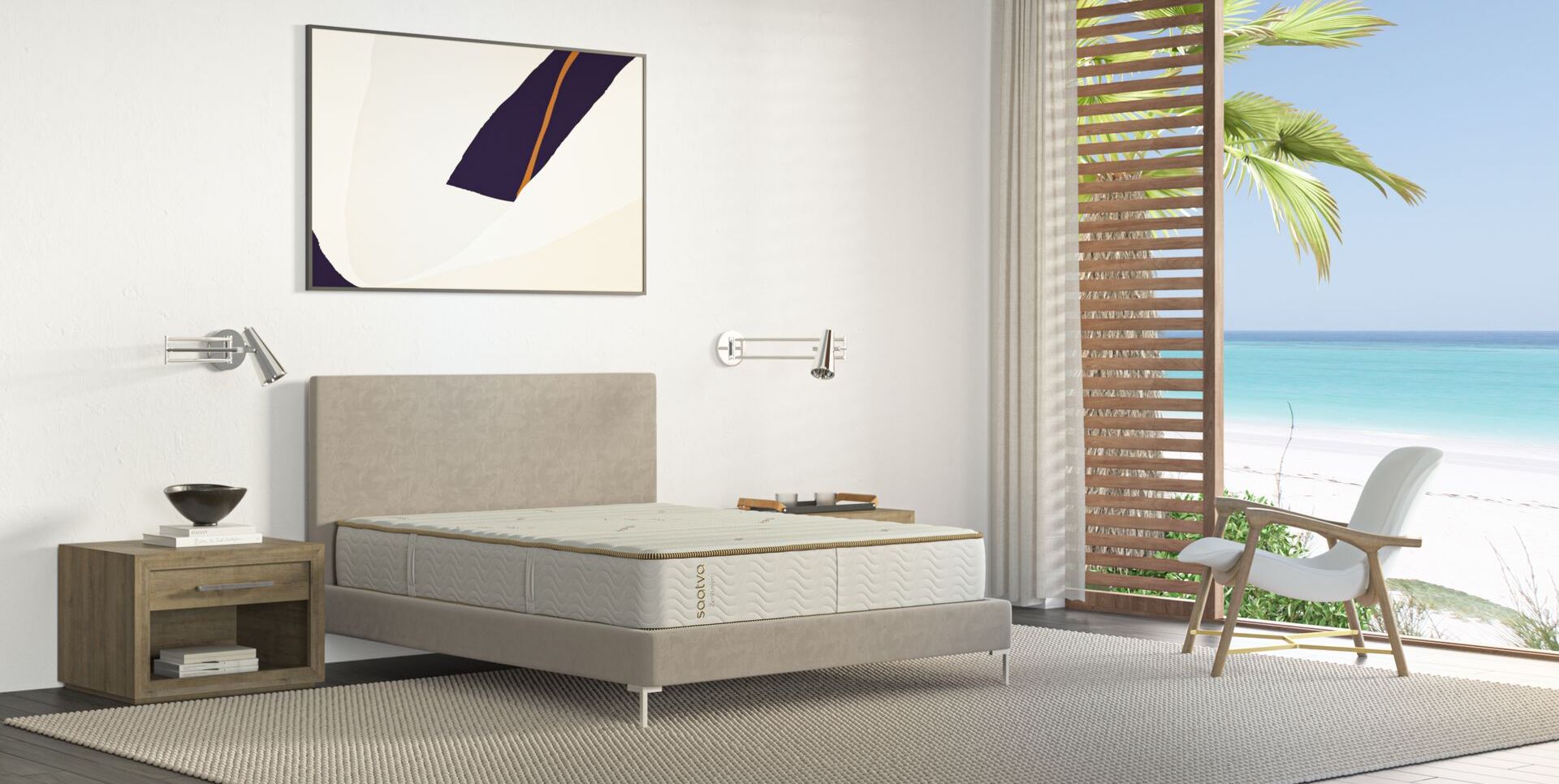 Zenhaven
Our dual-sided organic natural latex mattress for buoyant, pressure-relieving comfort
latex mattress was specifically designed to be flippable and has two different comfort levels: a softer comfort level on one side and a firmer comfort level on the other.
Note that you may void your warranty or sleep trial if you flip a mattress that's not meant to be flipped—so always double-check with the manufacturer first.
8. Add plywood supports
A great tip for increasing the firmness level on your mattress is to add or replace the plywood board beneath it. Adding a piece of plywood beneath your bed will give your mattress an extra layer of support and help prevent mattress sagging.
Not only will this help increase the firmness level of your mattress, but it could potentially extend the lifespan of your bed as well.
Find the right firmness level for your sleeping preferences
To get better sleep quality, it's important to choose a mattress that suits your sleep preferences. Each sleep position—back, side, stomach—has an ideal mattress firmness level. Choosing a firmness level based on your sleep position can help optimize your sleep experience.
Back sleepers
Back sleepers tend to benefit from firm mattresses because they offer an extra level of spinal alignment that can't be matched by softer mattress options on the market.
Unlike stomach sleepers, back sleepers can use medium-firm mattresses or anything firmer to receive the proper amount of lower back support during the night. If you're a back sleeper, you should avoid soft mattresses since these won't keep your spine in neutral alignment while you sleep.
Stomach sleepers
Sleeping on your stomach is often the most difficult position to get comfortable in—and it's also the sleeping position that can cause the most body aches if you don't use the proper mattress.
Stomach sleepers need a firm to extra-firm mattress for extra support in the lower back area. A medium-firm mattress may be too soft for stomach sleepers, so be careful with the type of mattress you choose.
Side sleepers
Side sleepers typically do best on a soft to medium-firm mattress. That's because the contouring provided by a softer sleep surface aids in pressure point relief.
Unlike stomach and back sleepers, side sleepers need extra cushioning to help alleviate pressure from their back, hips, and neck throughout the night. Side sleepers should still keep an eye on firmness level because if a mattress gets too soft it can start causing back or neck pain.
When it may be time to get a new mattress
Most mattresses generally need to be replaced every seven to 10 years. This, of course, varies slightly depending on the type of mattress you have and how well you maintain it. Consult the below chart to see the average lifespan of each mattress type as well as the typical firmness levels they're available in.
| Mattress Type | Average Lifespan | Average Firmness Levels |
| --- | --- | --- |
| Innerspring mattress | 6-8 years | Medium-firm to extra-firm |
| Memory foam mattress | 10 years | Soft to medium-firm |
| Latex mattress | 15 years | Soft to firm |
| Hybrid mattress | 8-10 years | Medium to firm |
Even if you have the right mattress for your sleep preferences, your bed may begin to wear down after a while. This could make a firm bed feel more like a soft or medium bed.
You can usually tell if you need a new mattress if you're waking up with lower back pain, your pressure points are aggravated, or you have a sagging mattress. Additionally, if your sleep quality has decreased, that could be another sign it's time to replace your mattress.
Choose the ideal mattress firmness for you at Saatva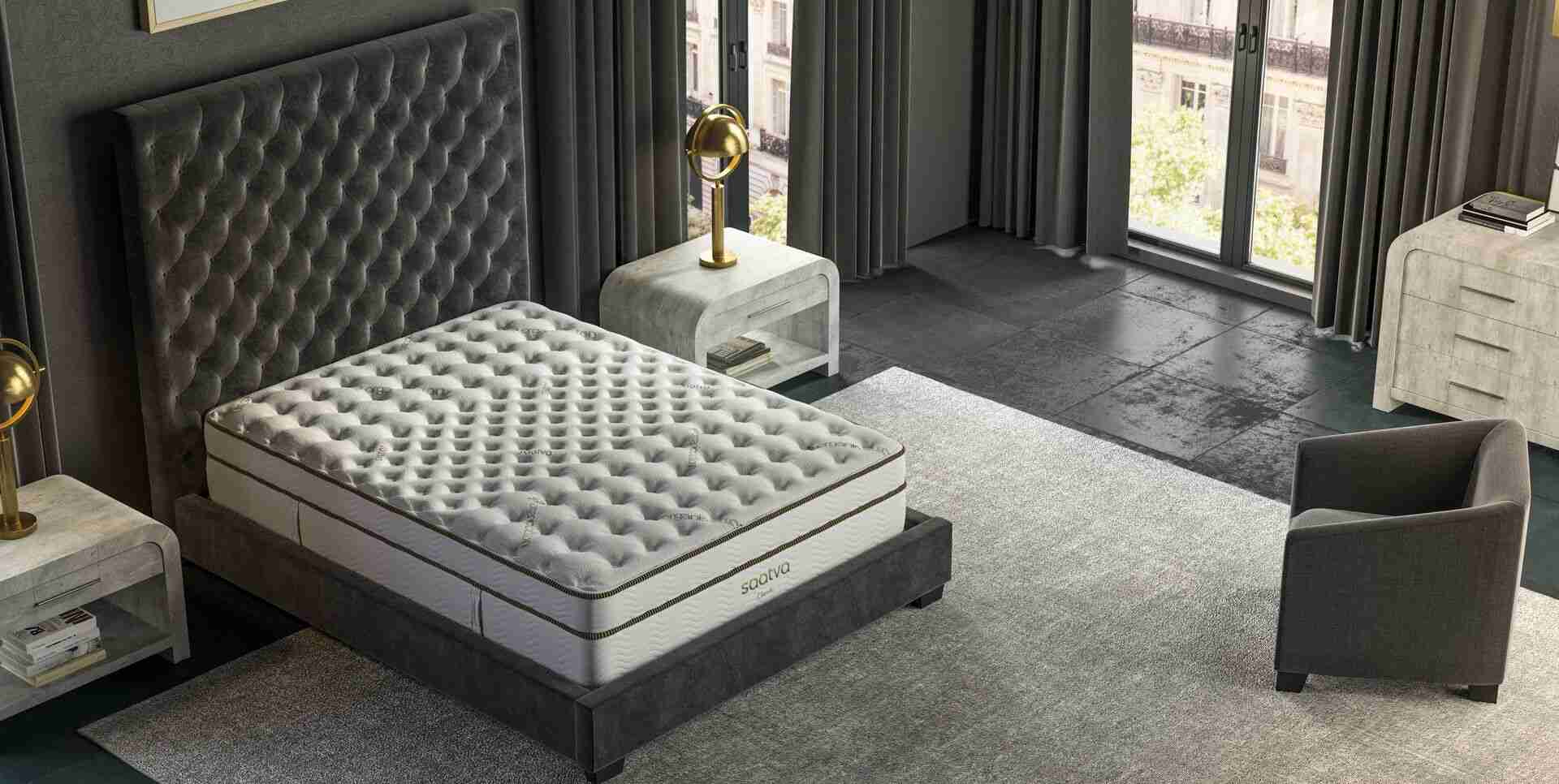 Our flagship luxury mattress is expertly engineered with coil-on-coil construction for durability, a layer of memory foam for enhanced back support, and a cushiony Euro pillow top for extra comfort.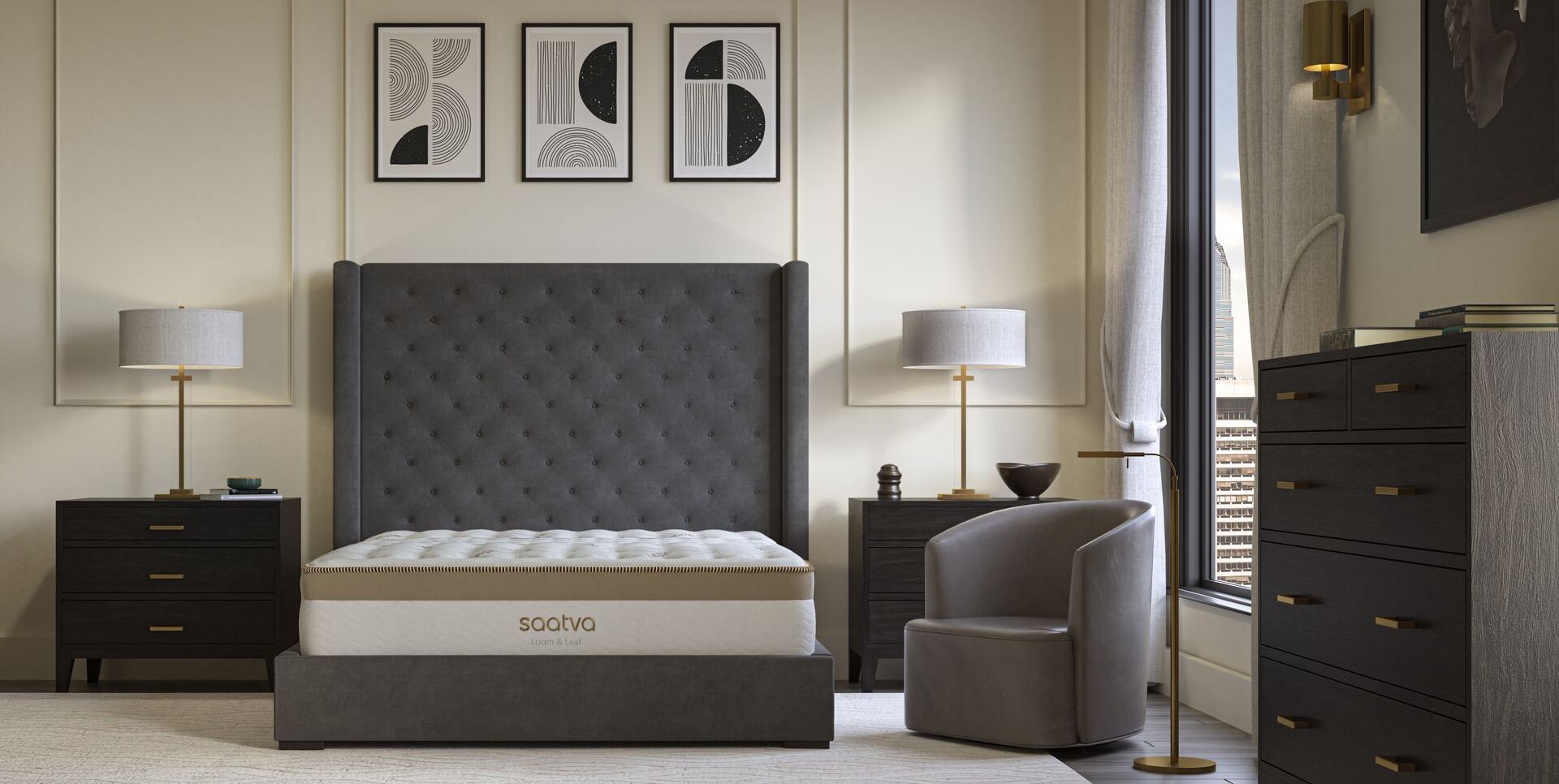 Premium memory foam, handcrafted in the U.S. with eco-friendly materials. Breathable organic cotton, cooling spinal gel, and layers of high-density support foam assure a cool, comfortable night's sleep.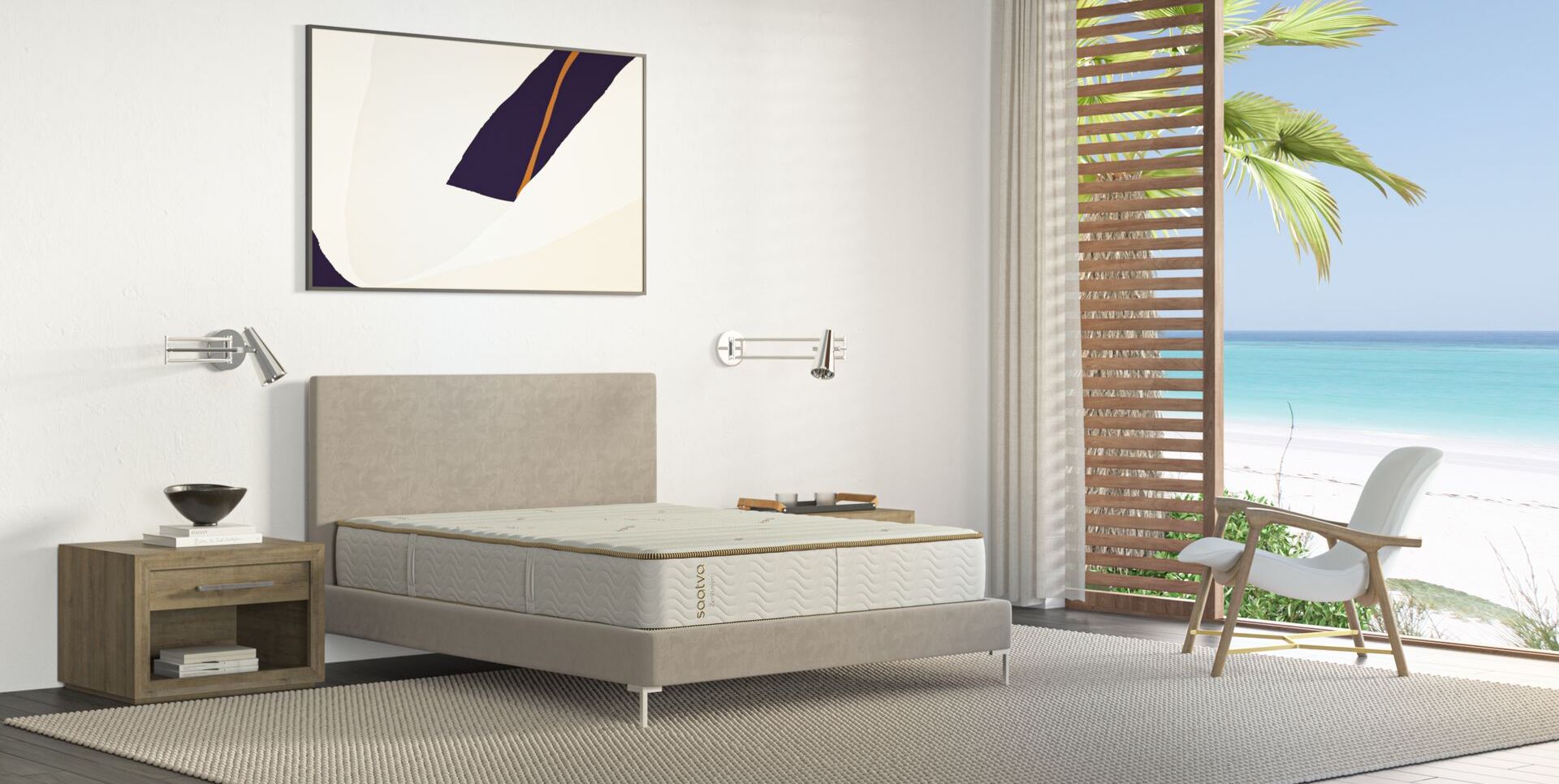 Natural latex responds to every curve for pressure-free support and responsive comfort. Natural latex is supple, resilient, and durable, for the ultimate in elevated sleep. (It's naturally hypoallergenic too.)
FAQs
Do sheets make a mattress firmer?
Sheets don't make a mattress firmer as their purpose is to provide comfort and protect your mattress from sweat, dirt, and dust. Instead, for a firmer mattress, you can use a mattress topper, invest in a new bed frame, flip your mattress, or add plywood supports.
Can a mattress topper make a bed firmer?
A mattress topper, specifically a memory foam or latex topper, can make a bed firmer. A memory foam mattress topper will often come in different levels of firmness and a latex topper has a "springy" feel that can give you the firmness you want.
Find the best mattress for your sleeping habits with Saatva
If you've tried the above tips to make your mattress firmer and you're still experiencing uncomfortable sleep, then consider the age of your mattress. If it's more than seven years old, it might simply be too worn out. The best thing to do in this case would be to get a new one.
You can explore Saatva's wide selection of high-quality mattresses if you think it might be time to get rid of your old one. And, you can take our mattress quiz to find out which of our beds is best suited for your ideal sleeping position. All of our mattresses come with a 365-night trial and industry-leading warranty.