If it's not confusing enough to shop for a new mattress, the slew of mattress misinformation out there can make it even harder than it needs to be. Your best defense is a good offense: Knowing the facts before you go shopping will save you headaches, money, pain, and regret. Here are eight mattress myths you shouldn't fall for when buying your next mattress.
Myth: A firm mattress is best for your back
A mattress that properly supports your back doesn't need to be overly firm. A soft or ultra-plush bed can still provide plenty of support, as long as the layers underneath—whether they're made of foam, springs, or some combination—are appropriate for the person who's sleeping on it. Those who can benefit from a firm mattress include stomach sleepers, people with bigger bodies, and some people who suffer from back pain. (Read more about the best mattresses for back pain.)
Myth: All foam mattresses sleep hot
As a category, foam traps more heat than less dense materials, but some foams sleep cooler than others. In general, memory foam sleeps the warmest, latex sleeps the coolest, and polyurethane is somewhere in between. Newer generations of memory foam, such as those made with plant-based ingredients, retain less heat than older ones. Added layers of cooling gels and breathable fabric covers also help.
Related: Why some mattresses "sleep hot" (and what to do about it)
Myth: You should flip a mattress every few months to keep it in good condition
Most mattresses today are one-sided, meaning they are not designed to be flipped. You should, however, rotate your mattress regularly to distribute the wear—at Saatva, we recommend after the first six months, then once a year thereafter. Sleeping in different positions and locations on the mattress will also help minimize body impressions.
Myth: You need to replace your mattress every eight years
A mattress's lifespan can vary dramatically from the recommended average of seven to 10 years. It really depends on the quality of the mattress's components, how you take care of the mattress, how you sleep on it, and how often you rotate it. A good innerspring or memory foam mattress should carry a warranty of at least 10 years, and latex can last even longer.
We debunk the biggest mattress myths in this video:
Myth: Mattresses are one-size-fits-all
The key to finding a mattress you'll be happy with for the long term is choosing one that's right for your sleep preferences. That's why you want options, such as a choice of different comfort levels. A side sleeper, for instance, will do best on a soft mattress, while a stomach sleeper should choose a firm mattress for ideal comfort.
Some body types also have specific needs. If you're a high-weight person, for example, there are certain features you should look for in a mattress to make sure you get the support and comfort necessary for quality sleep. There are even a few mattresses out there designed to meet the needs of bigger bodies. These mattresses are typically of the hybrid variety, meaning they combine a supportive innerspring coil base with plush comfort layers made of foams.
Myth: Trying a mattress in a store is the best way to decide whether it's right for you
It's unrealistic to believe you can tell whether a mattress is right for you by lying down on it in the middle of a store for just a few minutes. That's why many online mattress companies, including Saatva, offer long home trials (ours is 365 nights). That should give you enough time to decide whether or not a mattress is right for you. If at any point during the trial period you aren't satisfied, you should be able to exchange or return the mattress according to the company's policies.
Myth: You need a box spring with your mattress
In most cases, you don't need a box spring or foundation. You can put a mattress on the floor and get plenty of support—although you'll likely have to deal with dust, mold, and allergens. A box spring is just one type of foundation; depending on your needs and style preferences, you could also opt for a platform or adjustable base. There are a few situations when a specific type of box spring or foundation is necessary, such as if your mattress warranty requires it. For example, some latex mattresses specify the allowable spacing of the slats in an open-slat foundation. Here's how to determine whether you need a box spring or foundation.
Myth: Your mattress should feel perfect the first time you sleep on it
There is a transition period when you go from an old unsupportive mattress to a new supportive one. That means when you start sleeping on a new mattress, it may not feel quite as comfortable on day one, even if it's better for your back than what you were previously sleeping on. In addition to your body adjusting to the new mattress, the mattress itself has a break-in period. Components like springs and foams can be stiff at first but will soften up over time. Most people will need at least a month to get used to a new mattress, another reason to choose a company that offers a generous home trial.
Is it time for a new mattress? See what Saatva offers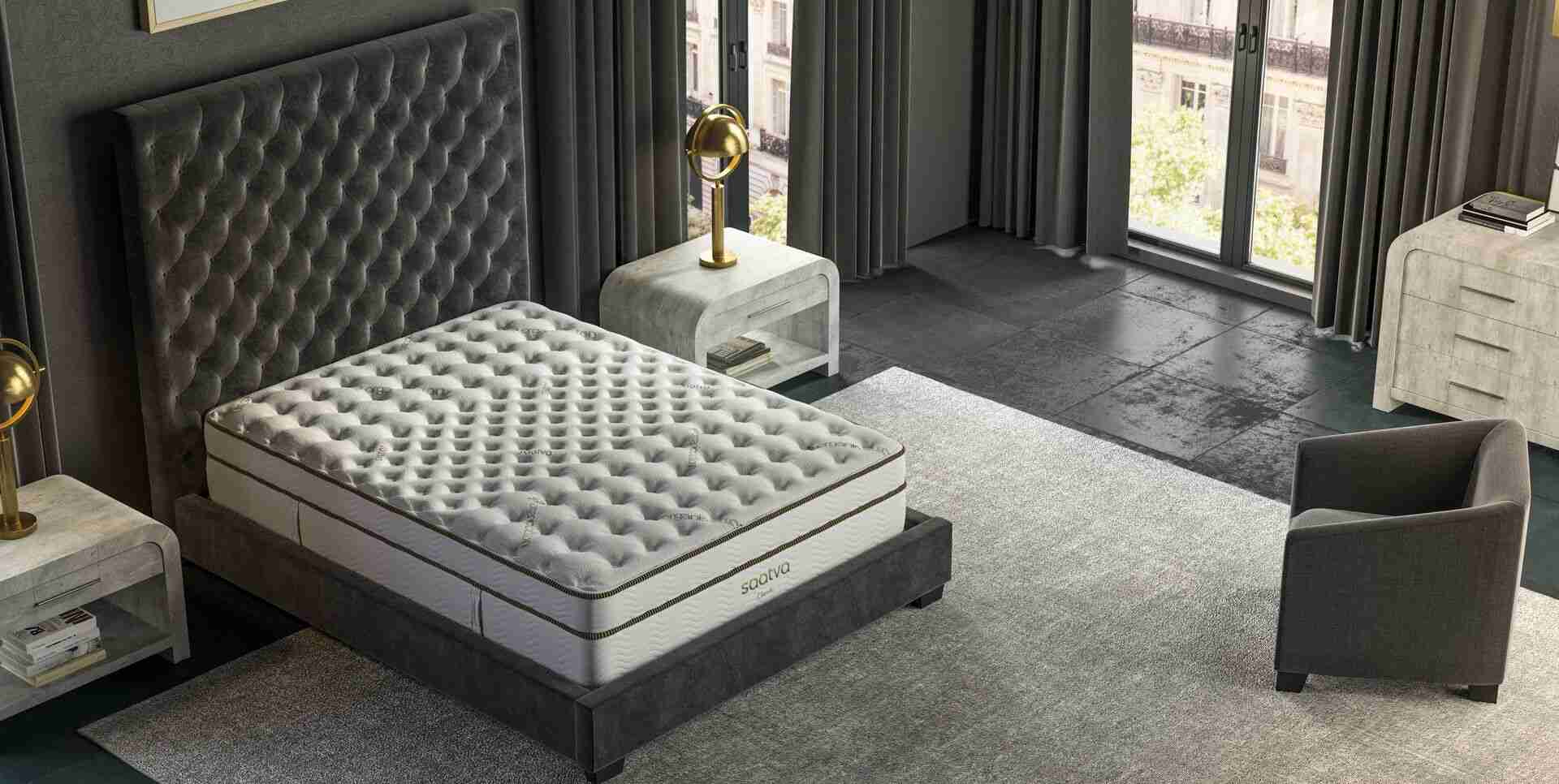 Our flagship luxury mattress is expertly engineered with coil-on-coil construction for durability, a layer of memory foam for enhanced back support, and a cushiony Euro pillow top for extra comfort.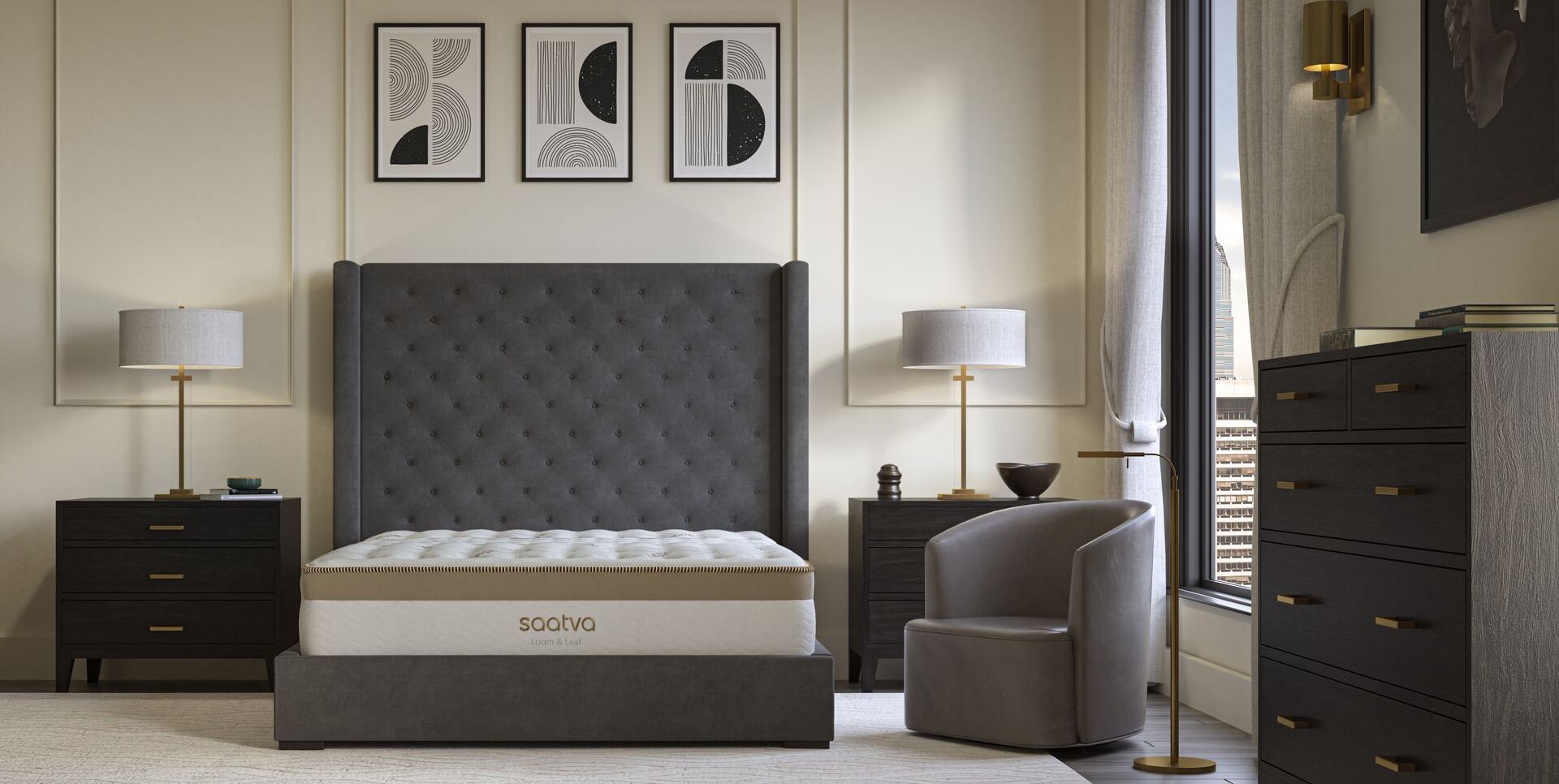 Premium memory foam, handcrafted in the U.S. with eco-friendly materials. Breathable organic cotton, cooling spinal gel, and layers of high-density support foam assure a cool, comfortable night's sleep.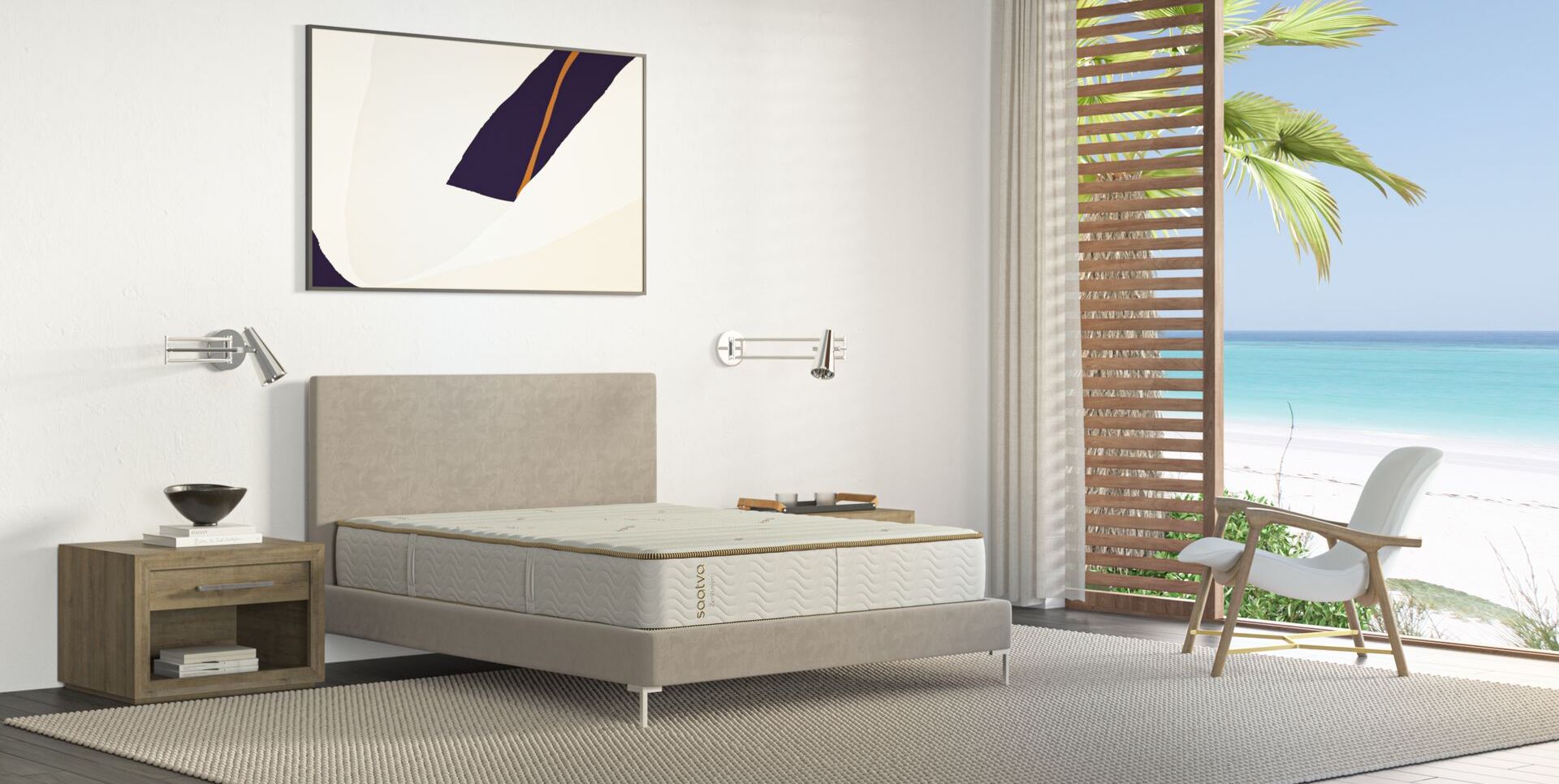 Natural latex responds to every curve for pressure-free support and responsive comfort. Natural latex is supple, resilient, and durable, for the ultimate in elevated sleep. (It's naturally hypoallergenic too.)
Have a condition that makes getting a good night's sleep difficult? Here's how to find the best mattress for your health.