Getting a good night's sleep when you have back pain is no easy task. To get the pain under control, you have to first determine what, exactly, is causing it.
Wisconsin-based chiropractor Thomas Tozer says that if your back pain is worst in the morning, the culprit could be an old, unsupportive mattress. That's why, when a patient tells him they experience back pain upon waking, he asks what shape their mattress is in and how long they've had it.
Most mattresses last 10 to 15 years. If yours has big dips on top, that's an indicator it may be past its prime. As we've reported previously, if you wake up two or three times a week feeling stiff or sore, that's also a sign it's time for a new mattress.
Will a new mattress really improve your back pain?
A new mattress can go a long way toward easing your back pain, Tozer says—if you choose the right one for the way you sleep. One study found that when participants with back pain switched to a mattress designed to accommodate their preferred sleep position, they noticed immediate improvements. Another study found that when participants with mattresses more than five years old were given new ones, they experienced less back pain, better sleep, and even decreased stress.
Keep in mind that a new mattress isn't always an instant fix for back pain. Tozer points out that it can take time for your body to adjust to a new sleep surface. If you've been sleeping on your current mattress for years, your body is used to it. So when you make the move to something better for your back, it might not feel great at first. Think about how it feels to sit up straight after being hunched over for a long time—the same thing happens when you switch from an unsupportive mattress to one that is designed to keep your spine in a neutral, properly aligned position.
It's also important to note that if your back pain was being caused by something else other than your old mattress—like, say, an injury or a health condition such as arthritis—a new mattress may not completely resolve the issue.
What's the best mattress for back pain?
No one mattress is best for back pain. But whether you prefer innerspring, memory foam, latex, or another type, there are three main things to consider when shopping for a new mattress if you have back pain, says Tozer.
1. Support
Your spine naturally curves in an S shape to properly distribute the body's weight. That's why it's crucial to support your back's natural position while you sleep. Look for a mattress with added lumbar support in the center third of the mattress, where most of your weight lies, to keep your spine in a neutral position while you sleep.
You can find lumbar support in different forms, depending on the type of mattress you choose. Denser foams in the center third of the mattress or an area of reinforced springs are typical methods of lumbar zone enhancement.
2. Comfort
Let your sleep position be your guide when it comes to choosing a mattress comfort level. Research has found that back sleepers do best with a medium-firm mattress to keep their spine in a neutral position. Side sleepers will want a slightly softer mattress to allow their hips to "sink in" a bit and alleviate pressure on hips and shoulders.
Tozer doesn't recommend stomach sleeping if you have neck or back pain because it places a lot of stress on those two areas. That said, stomach sleepers who are committed to this sleep position should choose a firmer mattress for more spinal support.
If you're unsure of which comfort level to choose, erring on the side of firmness is always a good idea. "A mattress can be a significant purchase, so you may want to buy a mattress on the firmer side," Tozer says. "It's easier to make a firmer mattress slightly more comfortable by adding an inch or two of memory foam, but it's harder to take a softer mattress and make it firmer." (Is your mattress too firm? Try a mattress topper to make it feel softer.)
3. Home trial
"There is a transition period when you go from an old, unsupportive mattress to a new supportive one," says Tozer, "so I recommend you find a company that stands behind their warranty and offers a home trial."
At Saatva, we give customers 365 nights to sleep on a mattress to see if it's right for them. Because our mattresses are made to order, you'll need to give the mattress some time to break in. Springs and foams can be stiff when you first sleep on them, but they will soften up and conform to your body over time.
Here are more tips for finding the best mattress for back pain.
Find the best mattress for back pain at Saatva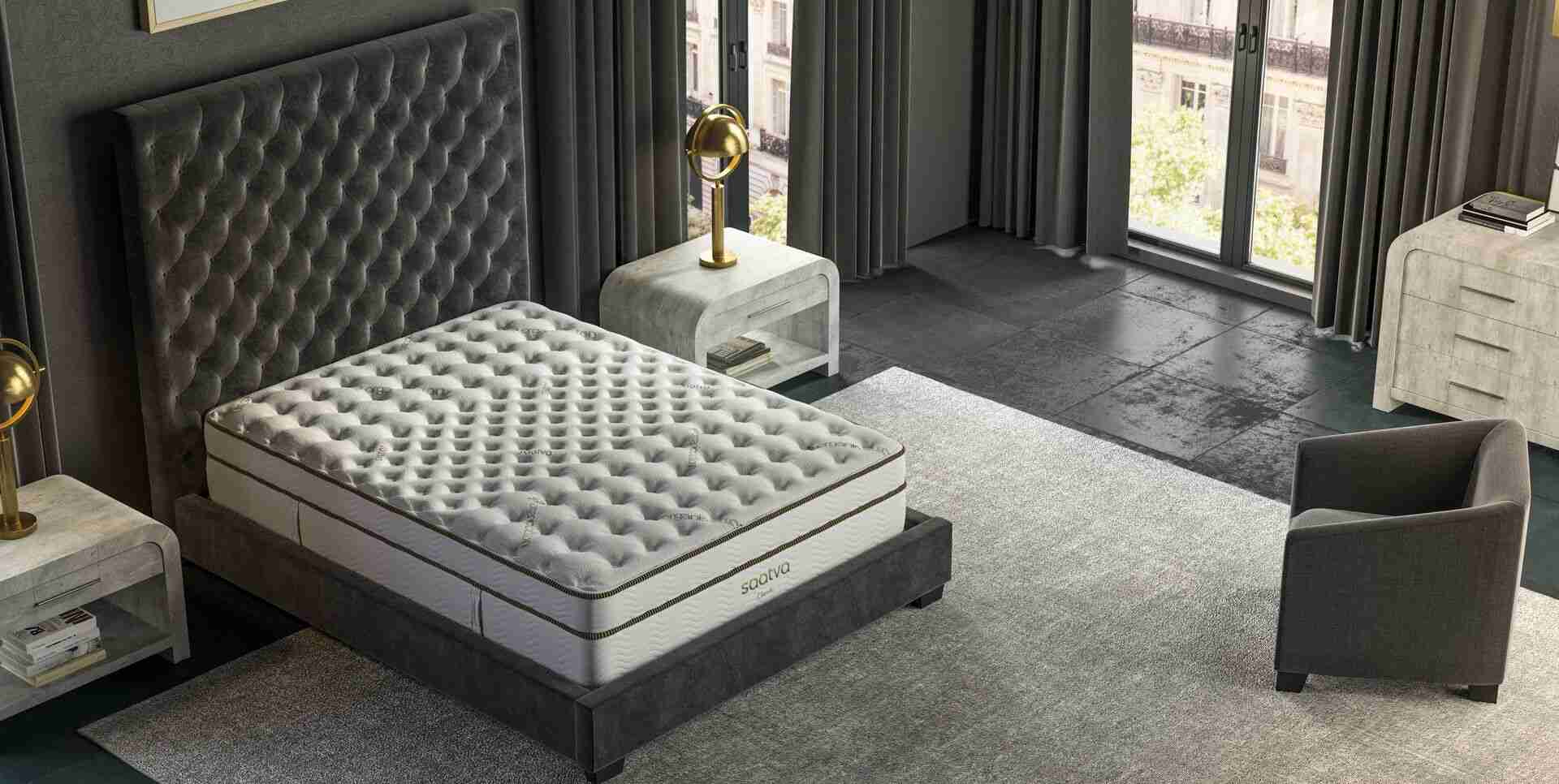 Our flagship luxury mattress is expertly engineered with coil-on-coil construction for durability, a layer of memory foam for enhanced back support, and a cushiony Euro pillow top for extra comfort.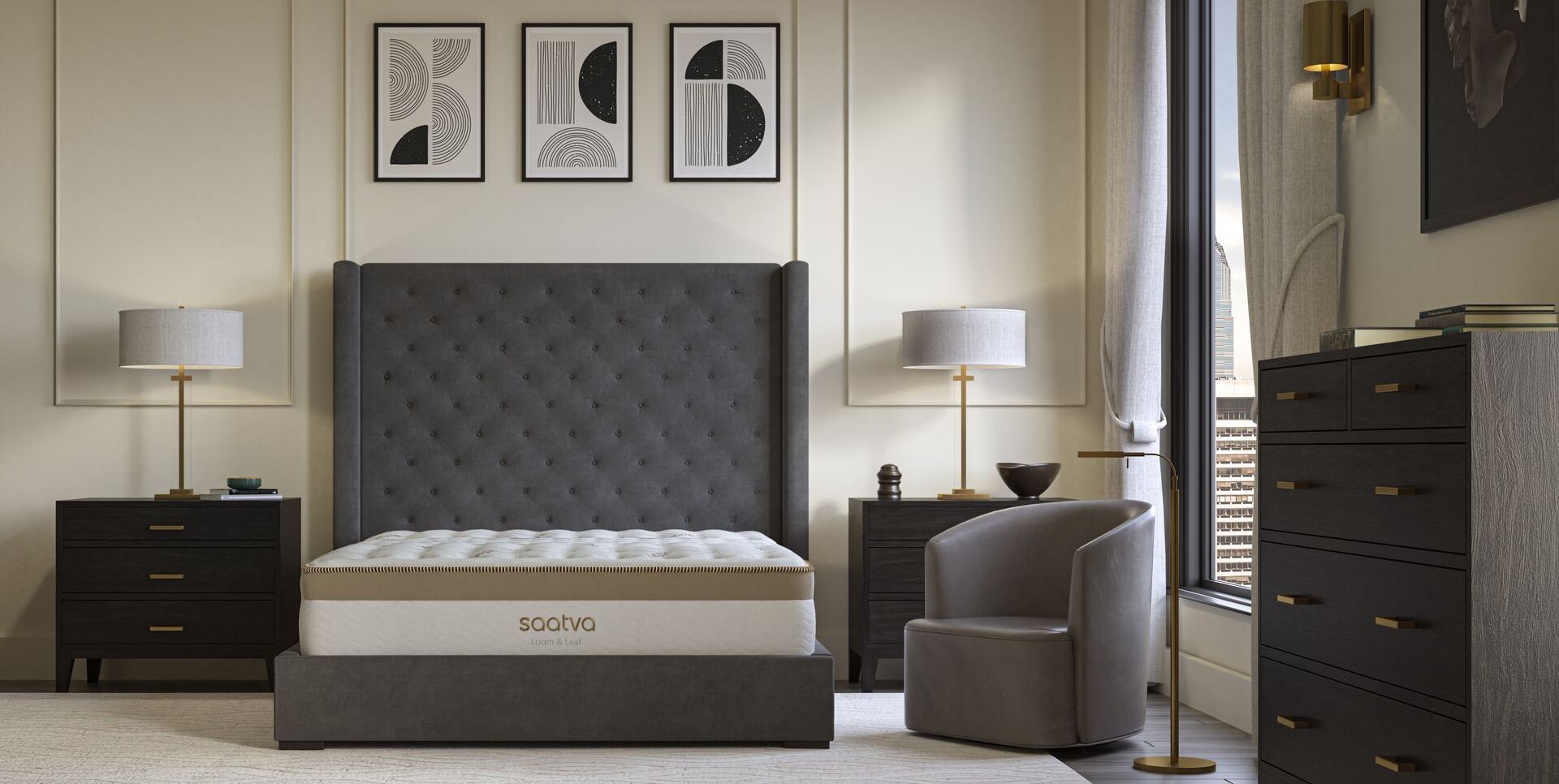 Premium memory foam, handcrafted in the U.S. with eco-friendly materials. Breathable organic cotton, cooling spinal gel, and layers of high-density support foam assure a cool, comfortable night's sleep.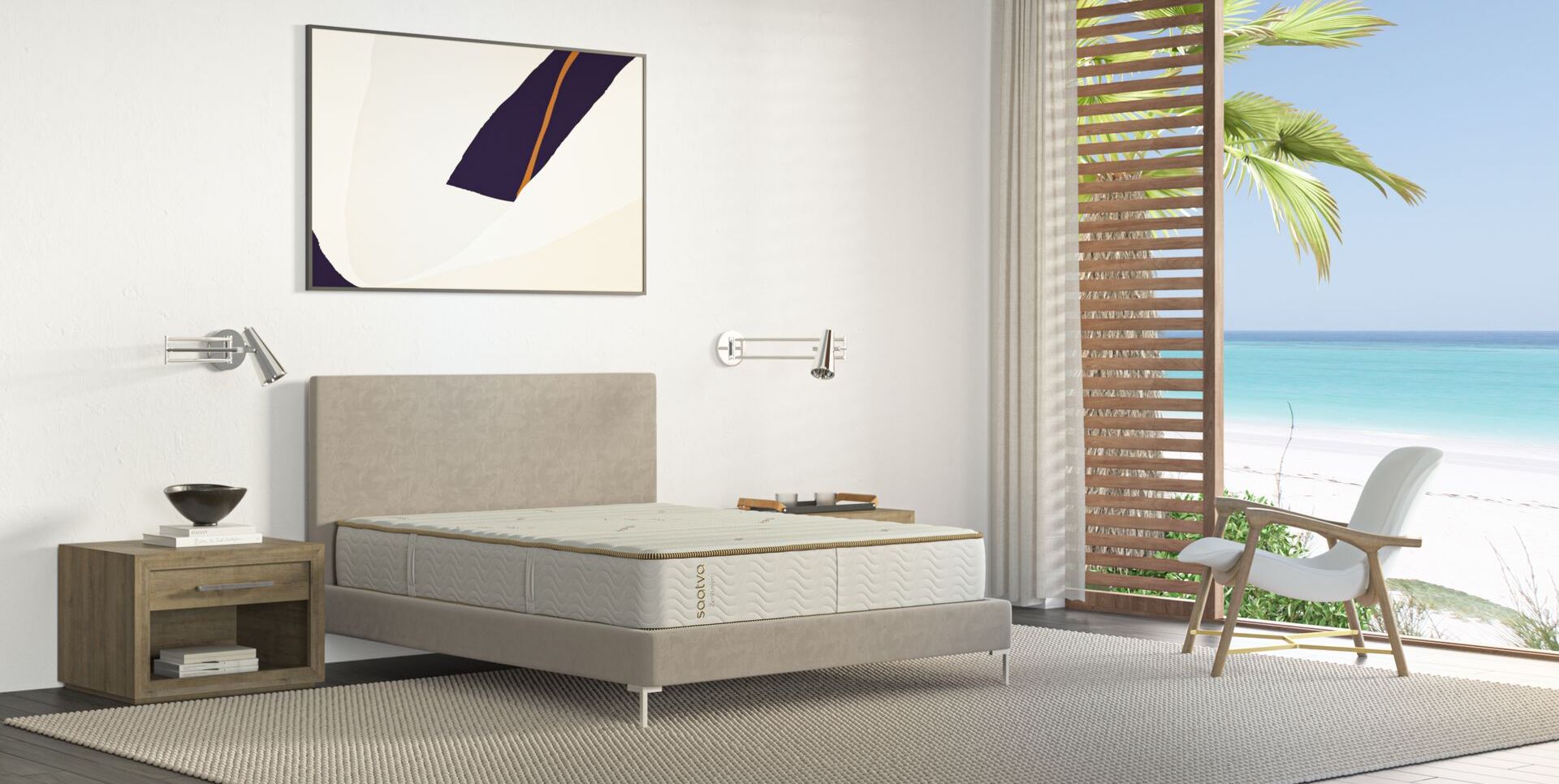 Natural latex responds to every curve for pressure-free support and responsive comfort. Natural latex is supple, resilient, and durable, for the ultimate in elevated sleep. (It's naturally hypoallergenic too.)
What else can you do to prevent back pain while you sleep?
Beyond buying a new mattress, the right pillows can also help improve your back pain, Tozer says.
If you're a back sleeper: Place a small pillow beneath your knees to support your lower back and minimize back pain while you're sleeping.
If you're a side sleeper: Hold a body pillow while you sleep to support your upper arm and upper knee. This will keep your spine straight while you snooze.
If you're a stomach sleeper: Change your sleep position! Really. If you can't train yourself to sleep on your back or side, try placing a relatively flat pillow under your stomach to slightly elevate your pelvis and take the pressure off your lower back.
A regular stretching routine will help keep back pain in check as well, says Tozer. "It doesn't have to be extensive," he says, "but doing the right exercises can help support a neutral position." We tend to do a lot of reaching forward while sitting all day, so reach your head back, put your hands on the small of your lower back, and arch your back. You can also pull your knees into your chest before you get out of bed.
Bonus: Certain stretches can even help you fall asleep faster. Here are four gentle stretches to do before bed.