Designed with the highest quality materials to give you the support and comfort necessary for a good night's sleep, a luxury mattress deserves to be treated right. If you've recently purchased one, there are certain steps you can take to ensure your new mattress lasts for years to come.
To help you keep your luxury mattress in tip-top condition for as long as possible, we've rounded up seven mattress care tips.
Set your mattress on the right foundation
While most foundations will work for most mattresses, it's always best to check the fine print, as some mattresses require specific foundations. For example, latex mattresses need solid support, so if you want to put one on a slatted platform bed, you'll have to add a layer of plywood otherwise you could void your warranty. Queen- and king-size mattresses, meanwhile, need vertical center support to prevent sagging. Here's how to choose the right foundation for your mattress.
Use a mattress protector
Keeping a luxury mattress in pristine shape means covering it with a mattress protector. Trust us, a mattress protector is a worthy investment: It'll help keep dirt, dust, spills, and bugs out of your bed. It will also help prevent sweat stains and minor tears, which could void your warranty. Read our guide to mattress protectors to find the right one for your mattress. A mattress pad can also offer some protection against minor spills and stains.
Clean your mattress regularly
Make a habit of cleaning your mattress so that it always looks, feels, and smells its best. At least twice a year, go over your mattress with a vacuum to get rid of dust, crumbs, dust mites, and other icky things that might be living in there. Use the upholstery and crevice attachments on your vacuum cleaner to get into the nooks and crannies. You can also deodorize your mattress by generously sprinkling baking soda all over it. Leave the baking soda on for a full day, then vacuum it up and go over your mattress one more time with the upholstery attachment.
Get rid of mattress stains ASAP
Unfortunately, mattress stains will usually void your warranty—but you can get rid of most stains easily if you act quickly. A good reminder before getting started: Regardless of the type of stain, you should always check the care label on your mattress before cleanup. A DIY stain remover consisting of 3/4 cup warm water, 1/4 cup vinegar, and a tablespoon of dish soap in a spray bottle can help remove most minor stains. First blot the stain with a towel, then lightly spray the cleaner onto the area. Repeat this process if necessary. Let your mattress air dry, which may take a few hours. Consult our guide to getting rid of every type of mattress stain for more advice.
Don't freak out over body impressions
Body impressions—those permanent indentations that usually develop in the spot where you lie each night—are completely normal in a luxury mattress. In fact, slight impressions are a sign that your mattress is breaking in and conforming to your unique shape, resulting in an even more comfortable sleep surface. Impressions of 1 inch or less are normal for an innerspring mattress, while impressions of 3/4 inch or less are to be expected in a memory foam mattress. One way to prevent deeper wear in your mattress is to rotate it every few months. You can also try to not sleep in the same spot every night.
Watch this video to see how to rotate a mattress:
Move your mattress carefully
Moving into a new home? Congrats! Just make sure you handle your mattress carefully if you're planning on doing all of the moving yourself. The best way to do this is by securely wrapping your mattress in a high-density polyethylene mattress storage bag, making sure to tape the edges completely shut. Then put the mattress in a protective cardboard box to prevent structural damage. Don't even think about strapping a mattress to the top of your car—it's unsafe, and in some places, it's even illegal. Renting a box truck is the best option. Check out these expert tips for moving a mattress.
Know when it's time to replace your mattress
Luxury mattresses are built to last many years (10, 15, and in some cases even longer)—but eventually, there will come a time when you need to replace yours, no matter how diligent you are about caring for it. If you wake up with aches and pains a few times a week, that's a good sign you need a new mattress. Big dips in the top layer of your mattress are another sign it's time for a change.
Time for a new mattress? See what Saatva offers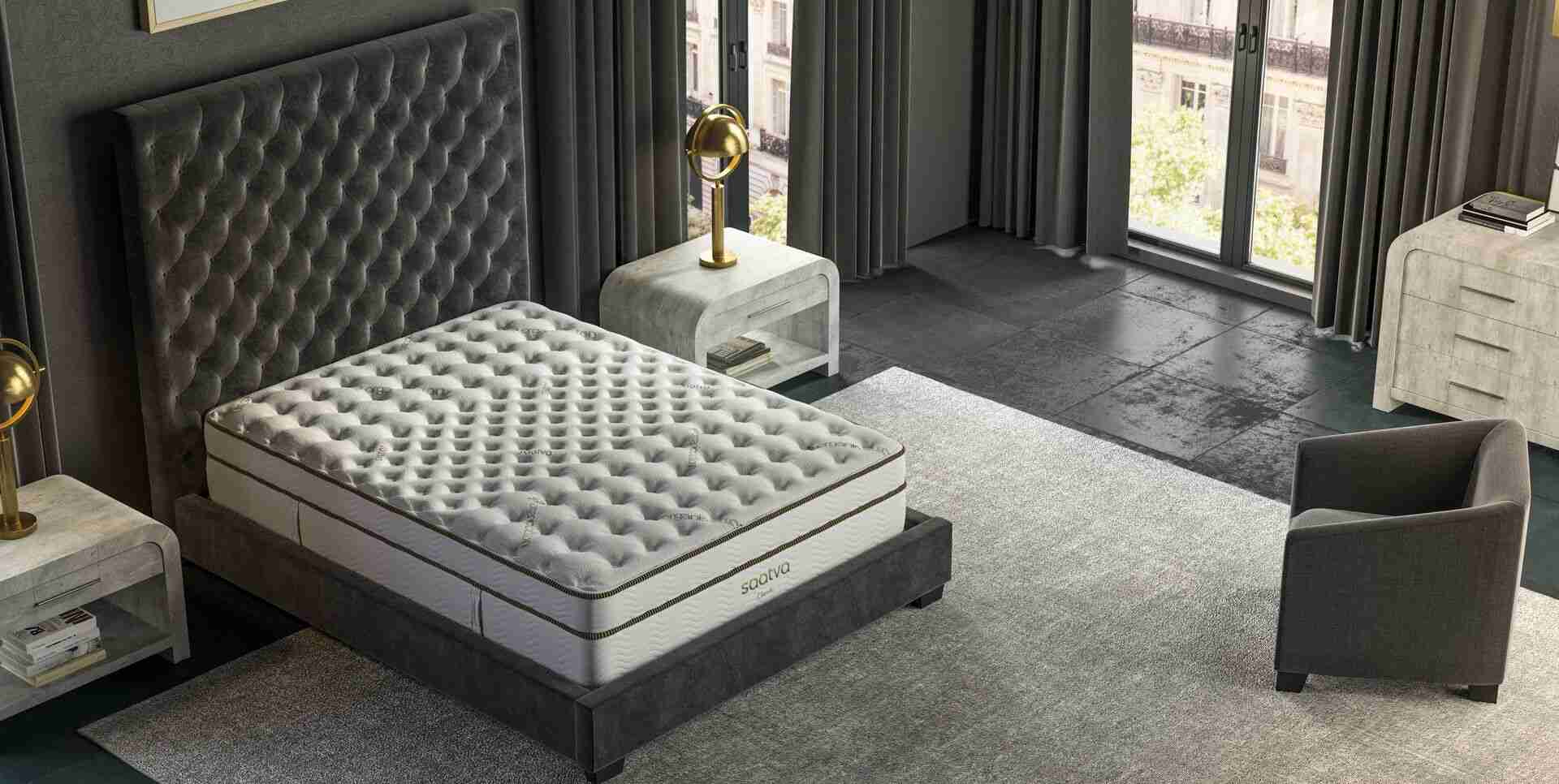 Our flagship luxury mattress is expertly engineered with coil-on-coil construction for durability, a layer of memory foam for enhanced back support, and a cushiony Euro pillow top for extra comfort.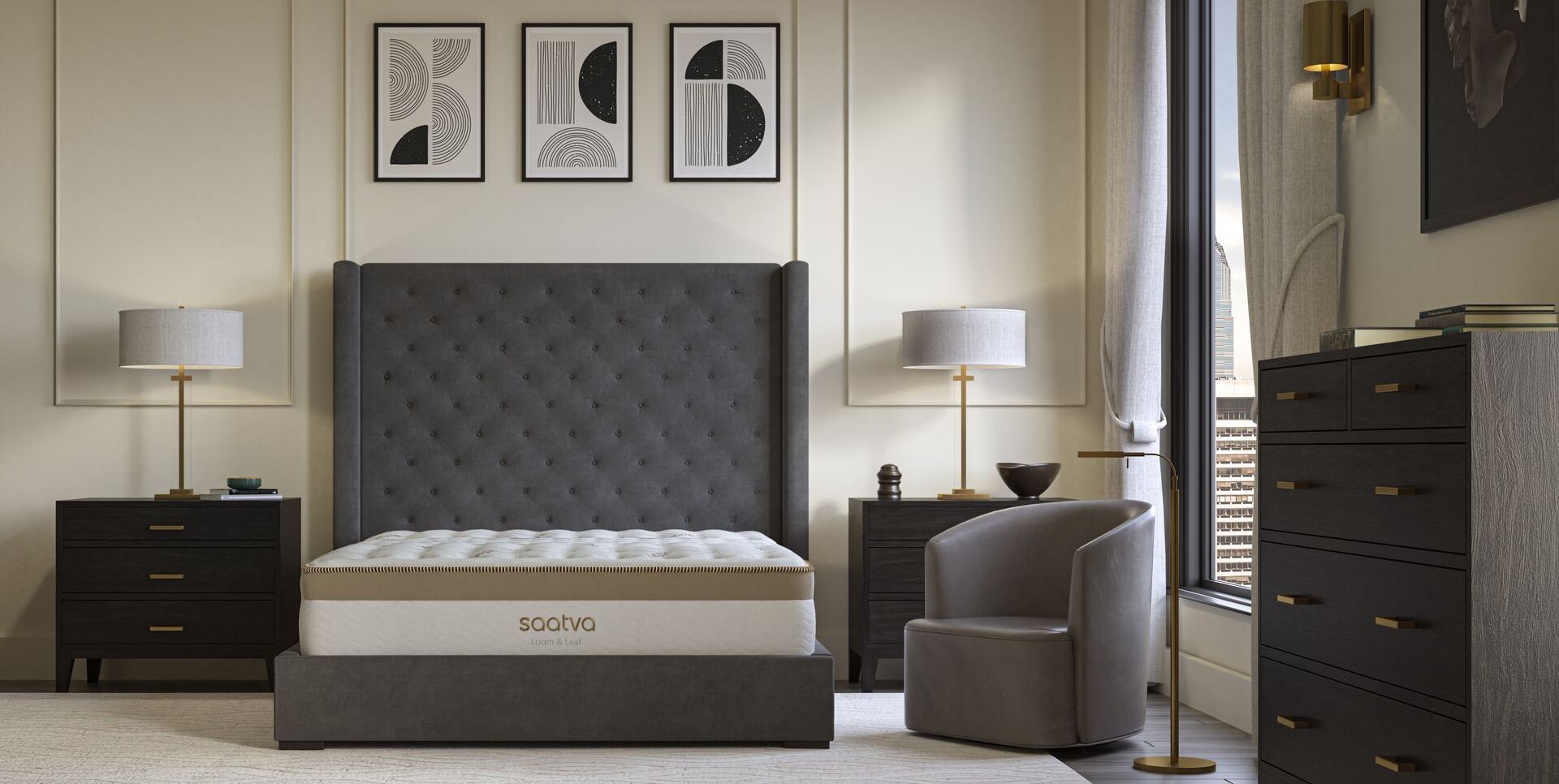 Premium memory foam, handcrafted in the U.S. with eco-friendly materials. Breathable organic cotton, cooling spinal gel, and layers of high-density support foam assure a cool, comfortable night's sleep.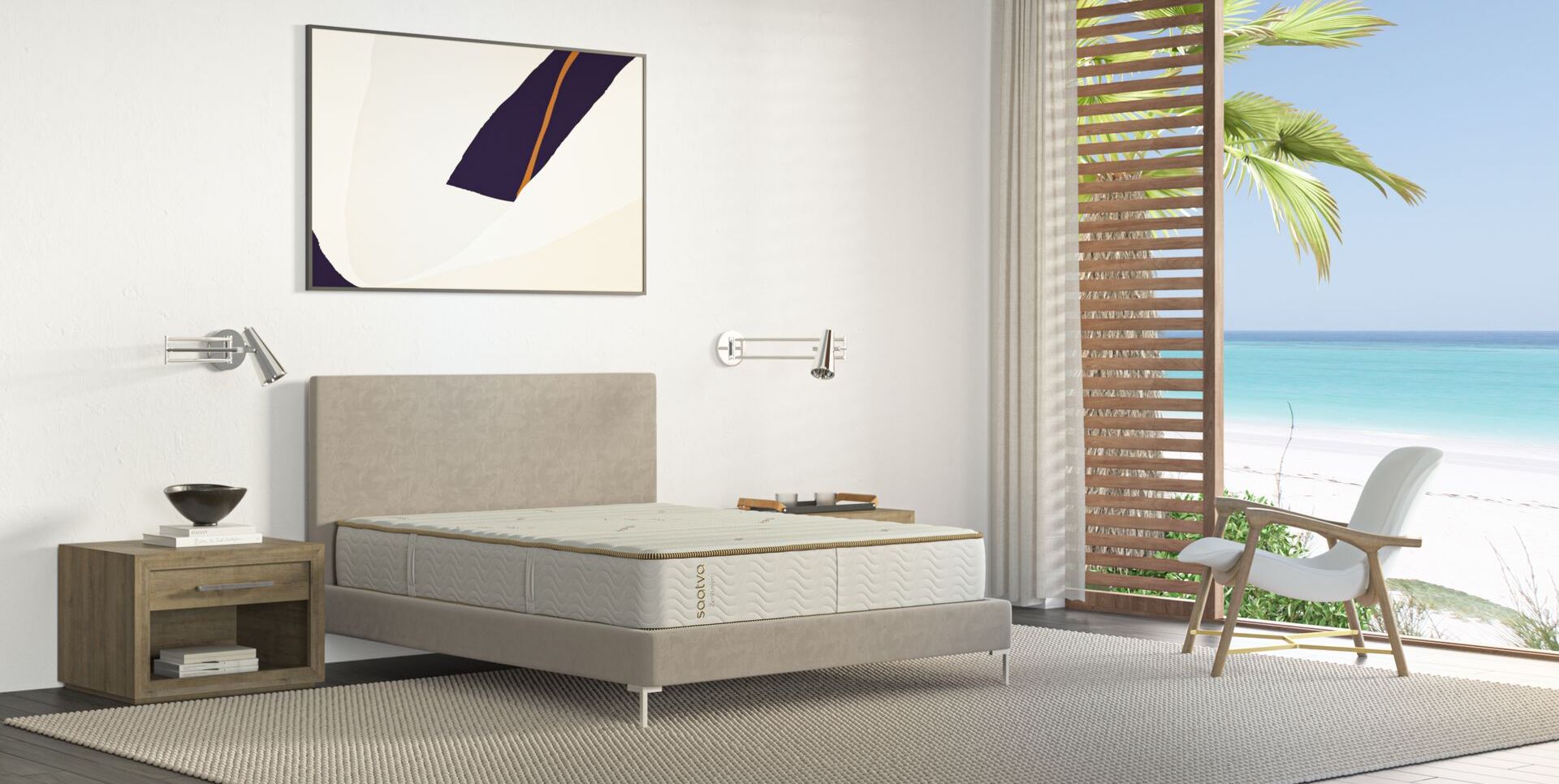 Natural latex responds to every curve for pressure-free support and responsive comfort. Natural latex is supple, resilient, and durable, for the ultimate in elevated sleep. (It's naturally hypoallergenic too.)
Not ready to replace your mattress just yet? Here are five ways to squeeze more life out of an old mattress.