Teens need a lot of sleep—8 to 10 hours a night, according to the National Sleep Foundation. One way to help your teen get enough sleep is by setting them up with the right mattress.
Teens deserve the same quality and support in a mattress as an adult, says Tom Tozer, chiropractor at Imperium Chiropractic in Eau Claire, Wisc. That's especially the case because the teen years are a time for growth.
"Look for a mattress that supports good posture," Tozer recommends. "I would also look at the quality of the materials and consider ones that are comfortable, allergy-free—since teens tend to have more allergies—and cooling because kids are quite active and restless sleepers."
While many parents pass down their old mattresses to their teens, Tozer cautions against doing this. If a mattress is worn out, it shouldn't be used any longer because it won't provide adequate support and can even lead to back pain. A good general rule is to change your mattress every seven to 10 years, sooner if you start to see signs of wear and tear, Tozer says.
To help you pick out the best mattress for your teen, here's everything you need to know about different mattress types, bed sizes, sleep positions, and more.
Best beds for teens
The best mattress for your teenager will depend on quite a few factors, including the size of their bedroom, how big you expect them to grow, and their preferred sleep position.
Body size
One factor to consider when shopping for a new mattress for your teen: How big you think they'll grow in the coming years. If there's a chance they'll end up being over 6 feet tall, then they might be best suited by a twin XL mattress, which measures 38 inches wide by 80 inches long. A twin XL mattress is 5 inches longer than either a twin or a full bed, two other popular mattress sizes for teens.
"I look at it and say, if Mom and Dad are 5 feet 6 inches and 5 feet 8 inches, they might be able to get away with just a normal twin mattress," says Tozer. "But if you know your child has a pretty good chance of being tall, then I would strongly encourage getting an appropriate length bed," he says. "It can make a difference in their sleep habits."
Sleep position
The mattress you choose for your teen largely depends on their sleep position. Here's how to choose the best mattress for a teenager, based on how they sleep:
Side sleepers: Sleeping in this position can put pressure on your teen's neck, shoulders, and hips, so a mattress with a slightly softer comfort level is a good choice.
Back sleepers: A mattress that's too soft will cause your teen's back to sink into the bed too much, while a mattress that's too firm won't provide enough support to their lumbar area. That's why a medium firm mattress is ideal for back sleepers.
Stomach sleepers: Tozer doesn't recommend stomach sleeping for teens (or adults for that matter). If your teen is a stomach sleeper, invest in a mattress that supports them in this position but will also help them transition to a healthier one, like side or back sleeping. A medium firm mattress is a good option for most sleep styles.
Budget
It's important to factor your budget into the equation too. Keep in mind that as the smallest mattress size, the twin is the least expensive option—it's often a few hundred dollars less than twin XLs and full size beds. When it comes to mattress type, innerspring mattresses tend to come with a smaller price tag than memory foam or latex beds.
Room size
Finally, take your teen's room size into account. If your adolescent shares a room with another sibling, then a twin-size bed, which measures 38 inches wide by 75 inches long, might be more appropriate than a full-size bed, which measures 54 inches wide by 75 inches long.
If your teen has their own bedroom, then a full-size bed might be more comfortable since it offers more space to move around.
Mattress types
There's no one mattress type that's better for a teen than another. "I wouldn't say a teenager needs a latex mattress or a memory foam mattress," says Tozer. "I really still believe, even with kids, that it comes down to the choice of what's comfortable." And comfort, of course, is subjective.
Here's a quick breakdown of the most popular mattress types to help make your—and your teen's—decision easier.
Innerspring
Your teen is likely most familiar with this type of bed. An innerspring mattress takes its name from the metal support coils that form the core of the bed. Most innerspring mattresses today also contain layers made with other materials, such as memory foam and latex, for added comfort, performance, and durability.
That essential quality of "springiness," though, is the innerspring mattress's defining characteristic. Because coils allow for easy airflow, an innerspring mattress is a solid choice for teens who sleep hot.
Memory foam
A memory foam mattress is one made from viscoelastic foam, a type of high-density polyurethane foam. Memory foam's distinguishing feature is that it softens in response to heat and pressure. That's what gives it the body-hugging feel many people love—but that's also what causes it to sleep hot.
An especially important factor to consider when shopping for your teen: Traditional memory foam can sometimes give off a chemical smell as volatile organic compounds (VOCs) leak out of mattress foams into the air—a process known as off-gassing. While there isn't evidence that off-gassing can have permanent effects on health, it does create indoor air pollution and can aggravate respiratory issues.
Eco-friendly memory foam mattresses tend to have foams that emit fewer VOCs (they also tend to be more breathable). One certification you can look for is CertiPUR-US, which ensures that the product is free of CFCs, formaldehyde, phthalates, and polybrominated diphenyl ethers.
Latex
A true latex mattress is made of natural latex derived from the milky sap of the rubber tree, Hevea brasiliensis. Most latex mattresses are not made from a single block of foam. Instead, they are formed from several layers of latex of varying thickness and density.
Natural latex mattresses are hypoallergenic and resistant to mold and mildew, making them great picks for teens with allergies. They're also eco-friendly, sustainably made, and durable.
Hybrid
A hybrid mattress can be any mattress made from more than one material. But if you go mattress shopping, you'll see the term most often associated with innerspring mattresses that contain a coil support system along with another material such as memory foam or latex.
Hybrid mattresses are good choices for teens who sleep hot, thanks to the airflow from the coils. They're also ideal for heavier teens because the coils provide a solid base of support, while the upper comfort layers deliver pressure relief.
Help your teen get better sleep with a Saatva mattress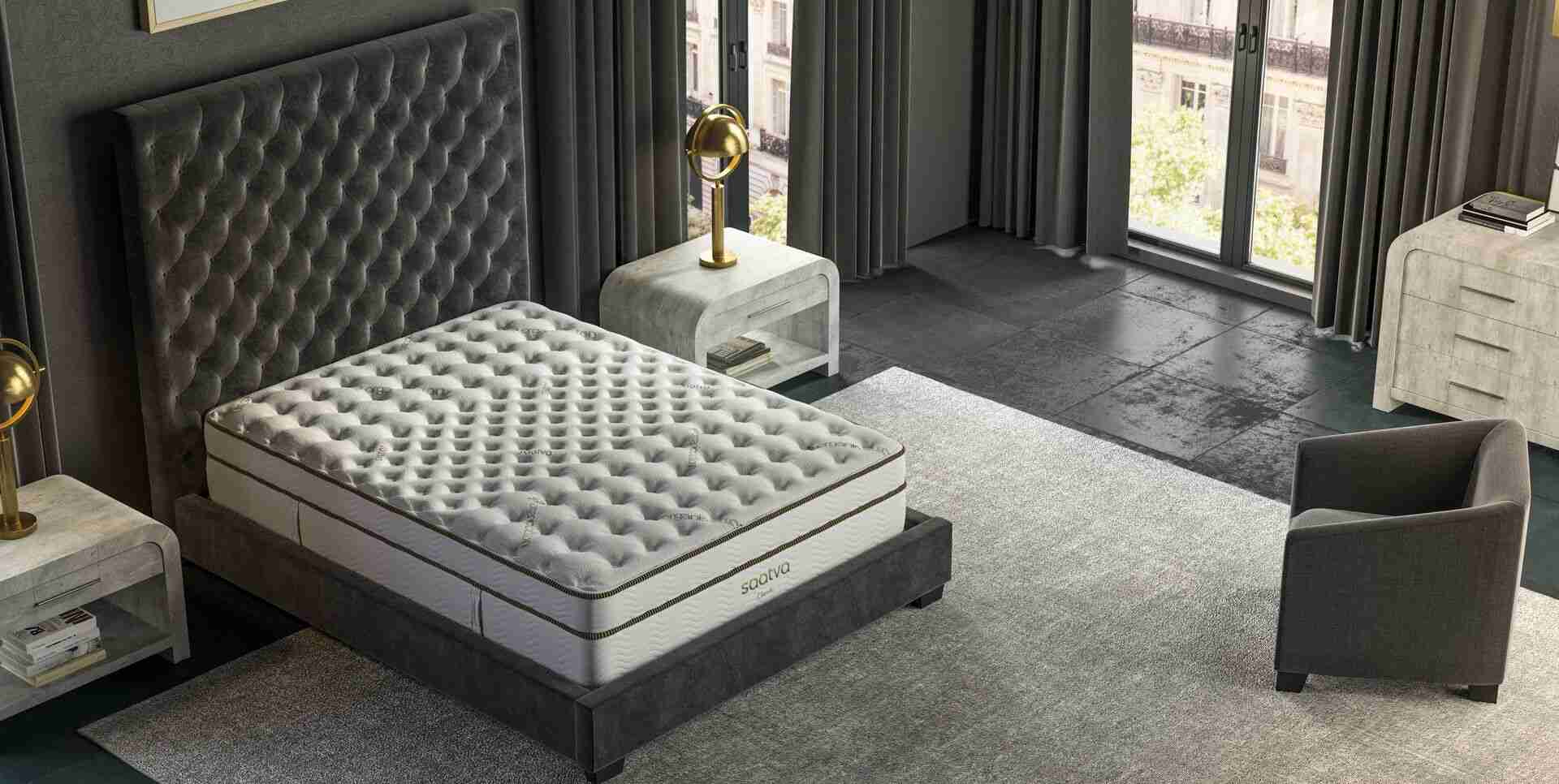 Our flagship luxury mattress is expertly engineered with coil-on-coil construction for durability, a layer of memory foam for enhanced back support, and a cushiony Euro pillow top for extra comfort.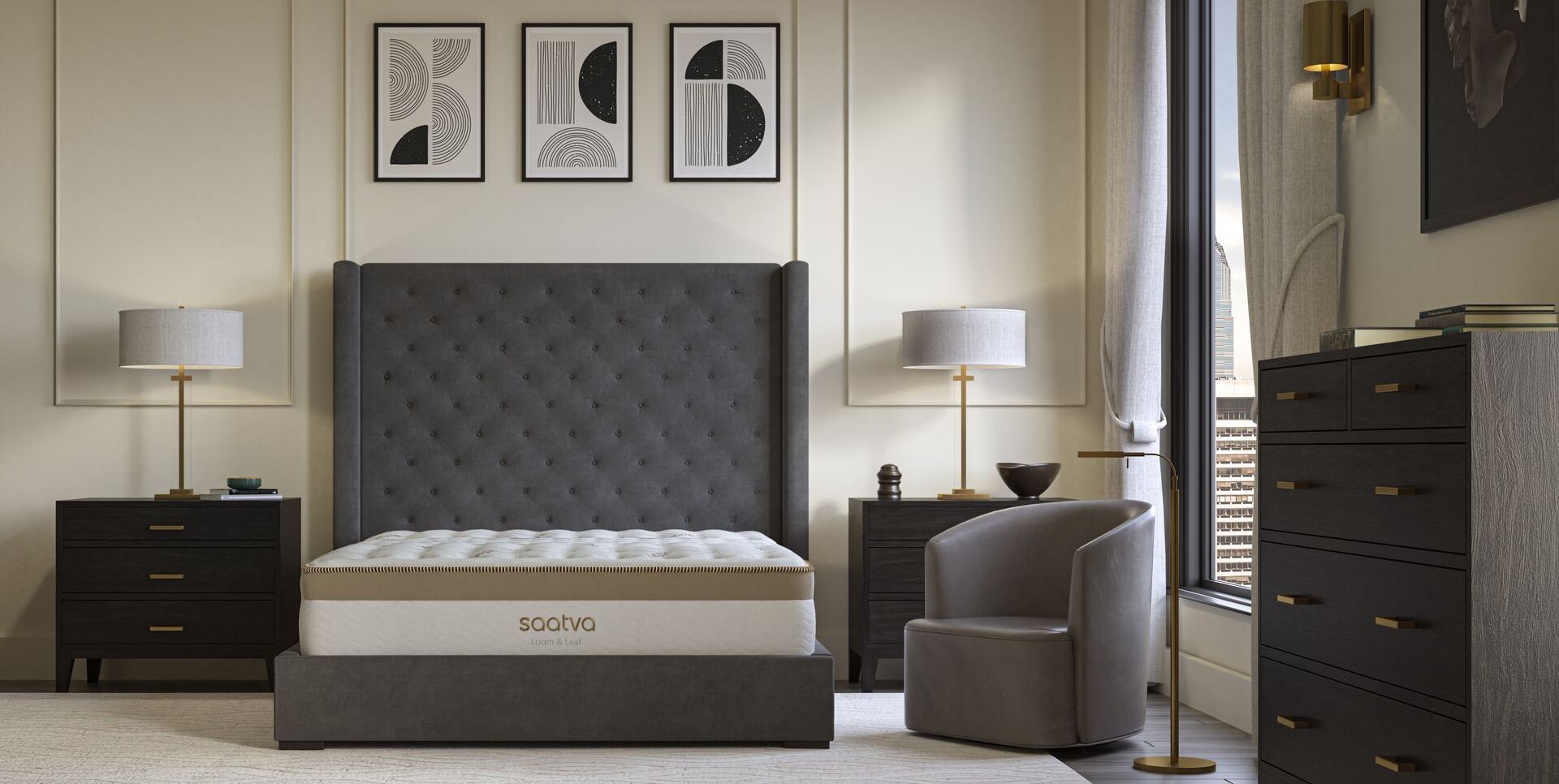 Premium memory foam, handcrafted in the U.S. with eco-friendly materials. Breathable organic cotton, cooling spinal gel, and layers of high-density support foam assure a cool, comfortable night's sleep.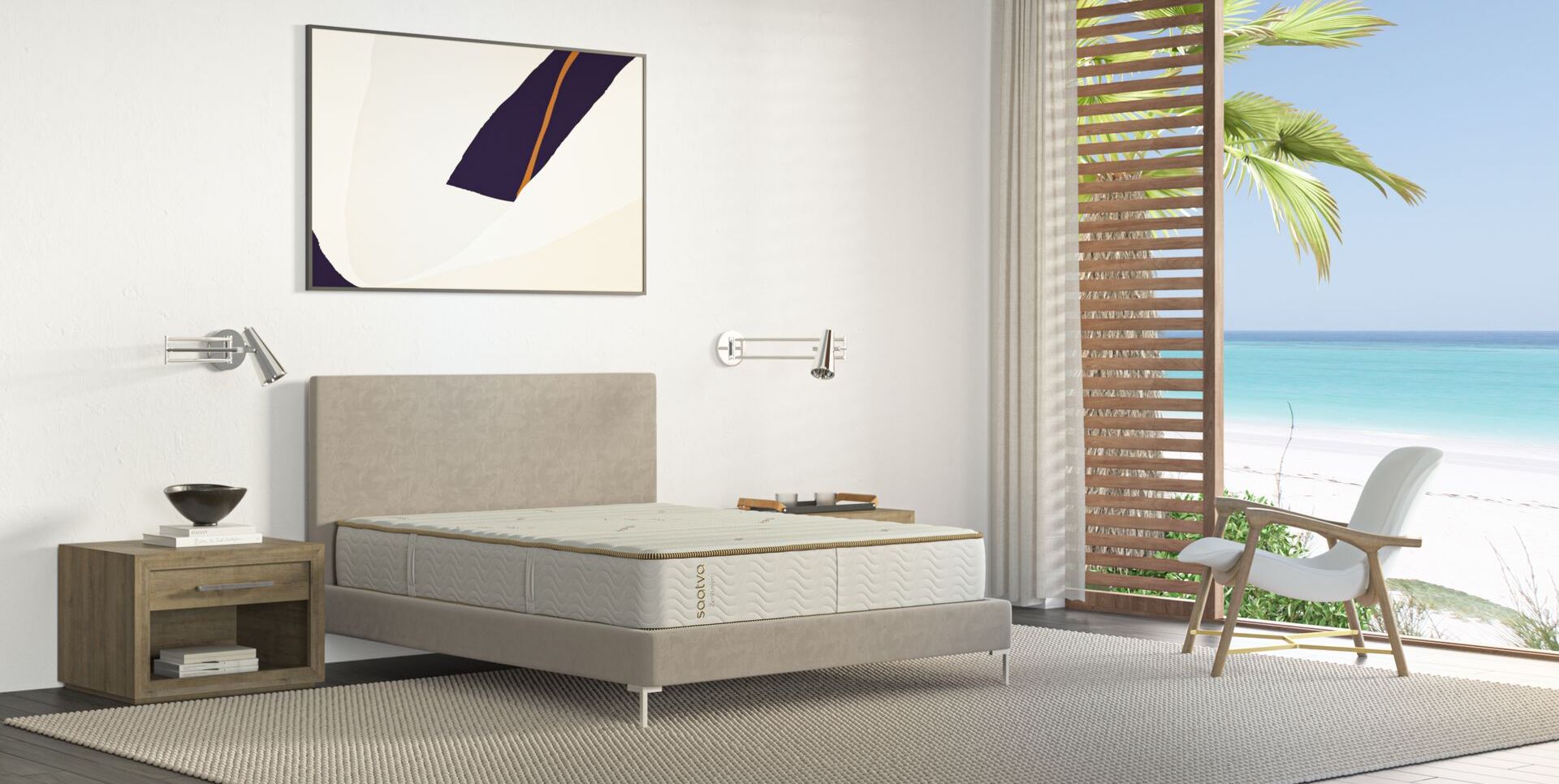 Natural latex responds to every curve for pressure-free support and responsive comfort. Natural latex is supple, resilient, and durable, for the ultimate in elevated sleep. (It's naturally hypoallergenic too.)
Helping teens sleep better
It's common for teens to be sleep deprived. That's because during puberty, their circadian rhythm shifts to a later schedule, causing them to stay up late at night—and then struggle to wake up early in the morning for school.
Establish good sleep habits
You can help your teen get more quality sleep not just by giving them a comfortable, supportive mattress but by encouraging them to make healthy lifestyle changes. Here are some ways you can help your teen stick to a regular sleep-wake schedule:
Cut down on screen time. Smartphones, computers, and TVs all emit blue light, which can delay the onset of melatonin, the sleep hormone, and make falling asleep at night more difficult. Ask your teen to schedule a nightly shutdown routine in which they power down electronics an hour or two before bed. (Reading before bed can help your teen sleep. See how a bookshelf bed frame can be used to help establish healthy sleep habits for your teen.)
Limit caffeine. Coffee isn't your only source of caffeine. Energy drinks, tea, soda, chocolate, and even some flavored waters contain caffeine. While one cup of coffee only has about 96 milligrams of caffeine, this can seriously add up if your teen has another cup of Joe in the afternoon, nibbles on some chocolate during the day, and drinks soda at dinner. Encourage your teen to cut down on their caffeine intake by avoiding drinks that contain it in the afternoon and evening.
Turn your teen's bedroom into a sleep haven. A hot bedroom doesn't make for a comfortable night of sleep. Set your teen's room temperature somewhere between 60 and 67 degrees and spritz aromatherapy oils, like lavender, to help them de-stress. Other good steps you can take include blocking out light with blackout curtains and curbing noise with a white noise machine.
Does your teen play sports? Here's why it's so important for student-athletes to prioritize sleep.