Marseille
An elegant bed frame with a fine attention to detail
Select Fabric

Graphite Vintage Velvet
Bustling Marseille can trace its pedigree back to ancient Greece, a history echoed in the classic profile of the Marseille bed. With its clean lines, squared-off edges, and crisp details, Marseille lends any bedroom an elegant touch.
Foundation or box spring required.
Product specs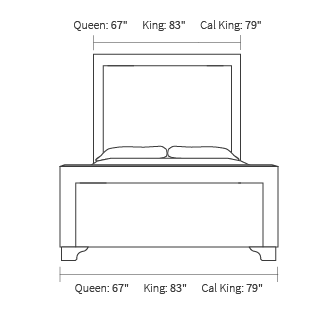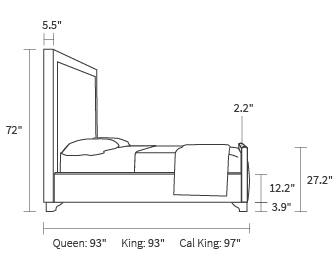 Sustainably sourced hardwood
Hardwood is kiln-dried for extra durability and will never twist or warp.
Premium plywood slats
High-quality plywood ensures longevity of frame.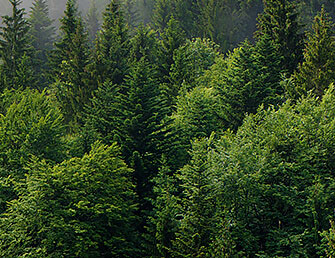 Sustainably sourced hardwoods
Vintage Velvet
Irresistibly plush, with a rich texture and subtle matte sheen. Made from a high-quality poly-cotton blend for increased stain resistance and maximum durability.
Natural Linen
Elegant and eco-friendly. Made from natural flax fibers without any harmful chemicals or dyes, the fabric is highly durable, with a finely textured finish.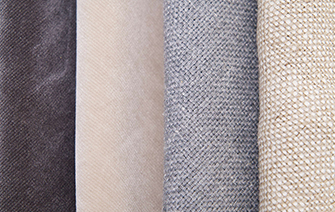 From left to right:
Graphite Vintage Velvet, Taupe Vintage Velvet, Natural Linen
Nailhead trim
Exposed nailheads accent the crisp lines of the headboard and footboard.
Fully upholstered back
Freestanding design allows you to place bed frame anywhere in your bedroom.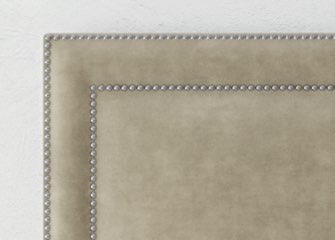 Upgrade your sleep sanctuary
Our handcrafted upholstered bed frames transform your bedroom into a more stylish, relaxing space.
slide page 1 of 10
Frequently asked questions
Our bed frames can be paired with any Saatva mattress. Two exceptions are our Saatva HD and Zenhaven latex mattresses, which require solid support either from a mattress foundation or a solid platform like our Sydney platform bed frame. In order to use these mattresses on a slatted platform bed frame, you must first cover the slats with a solid material, such as plywood or a bunkie board.

Our Lineal adjustable base is compatible with all Saatva bed frames except for the Sydney solid platform bed frame.

It's also compatible with most other bed frames. Contact the manufacturer of your non-Saatva bed frame to make sure it's compatible with an adjustable base.

In general, bed frames should be able to support both the weight of its compatible mattress size plus the weight that a conventional mattress can hold.

If you have a heavy-duty mattress (like our Saatva HD) that's designed for sleepers who weigh between 300 to 500 pounds per side, you might consider reinforcing it with an additional layer of support or a heavy duty mattress foundation. Our Saatva HD foundation is available to use specifically with our Saatva HD mattress.

You can also add a bunkie board or plywood over your regular mattress foundation, box spring, or over your slatted platform bed frame to give it more support.

If you prefer a bed that sits higher, the best place to start is your mattress. A thicker mattress, like our Saatva HD which sits 15.5" high or our Saatva Classic in the 14.5" height option, will give your bed added height.

A bed base is designed to give your mattress optimal support and raises your sleeping surface to an ideal height. Bed bases can either be adjustable (like our Lineal adjustable base) or static (like our mattress foundation). Both types can be used alone or on top of a bed frame. The only exception is platform beds, which are compatible with our Lineal adjustable base, but don't require a separate mattress foundation.

Bed bases typically don't come with a headboard, although a separate headboard can be attached to any standard metal frame that your mattress foundation can sit on.

A bed frame typically comes with some type of headboard and can be made of wood, metal, or upholstered in fabric or leather. There are a variety of bed frame styles to choose from, but a bed frame's purpose is more decorative than strictly functional. Some people also use their bed frames for added storage space under the bed, either with built-in drawers or under-bed organizers.

Remove stains, spills, and dirt as soon as possible by treating with a mild, water-free dry-cleaning solvent. Vacuum to remove dust and dirt. Do not use water.

In addition to our everyday low prices, we offer a $100 discount off orders of $1,000 or more to active military, veterans, first responders, and teachers. To apply the discount, simply click on the "Discount for Military, First Responders, and Teachers" box at checkout. You will be prompted to register with ID.me to verify your status and receive the discount.

We also offer occasional promo discounts to customers who sign up to receive our email newsletter.

All of our non-platform bed frames are compatible with our 4.75" to 5" foundations. We do not recommend pairing any of our bed frames with a foundation taller than 5", as a taller foundation will be visible above the side rails.

Our platform beds do not require a foundation.